How To Work With International STEM Graduates And Avoid Immigration Law Issues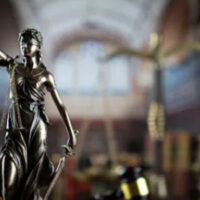 STEM graduates are in short supply, and companies across the United States might be exploring ways to attract these skilled workers. Doing so can provide your company with a serious boost of intellectual power, and sometimes this makes all the difference. But if you're going to work with immigrants and foreign nationals, you need to stay on the right side of the law. Doing so will allow your company to excel without any unnecessary issues.
If you'd like to discuss the unique aspects of your employment strategies, be sure to get in touch with a qualified, experienced immigration attorney as soon as possible. These legal professionals can assess your situation and determine any potential issues. They can also help you plan and implement an effective strategy for working with new foreign skilled workers, such as STEM graduates.
It's Easier Than Ever to Work With Foreign STEM Graduates 
On February 1st of 2022, the Biden administration announced that they had created new policies intended to attract STEM graduates to the United States. The goal was to promote greater levels of innovation in cutting-edge fields. As of February 1st, a wider range of potential graduates are eligible for the Optional Practical Training Program. 22 new fields of study have been added to this program, including cloud computing.
This program also allows international graduates from US colleges to spend up the three additional years training with domestic employers. By creating this new policy, the Biden administration hopes to keep foreign graduates in the United States. Prior to this policy, many foreign graduates were intimidated by the US immigration system and simply returned home to put their new skills to use in other nations.
The additional three years of permitted work experience within the US is significant. Previously, this amount of time was limited to just 12 months, which hardly gave graduates an opportunity to establish a foothold in their chosen field. After three years, it is conceivable that many students will find spouses within the US, helping them achieve citizenship. In other situations, workers may be sponsored by their employers, leading to an equally high chance of employment.
However, receiving an H-1B specialty occupation visa is still something of a lottery for these STEM graduates, as only a limited number of these green cards are granted each year. Even if workers do not achieve citizenship during that three-year period, they can still contribute meaningfully to organizations in the United States. Due to these factors, the OPT program is now an attractive option for both employers and foreign STEM graduates in the United States.
Enlist the Help of a Qualified Attorney Today 
For help from a skilled Palm Beach County immigration lawyer, reach out to the Devore Law Group. We know how important it is to work with skilled foreign workers, and we can help you achieve your employment goals without encountering any unnecessary legal issues. Book your consultation today, and we can help you approach this situation in a confident, efficient manner.
Resource:
natlawreview.com/article/biden-administration-announces-immigration-policies-to-attract-stem-graduates