How Much Does An Immigration Attorney Cost?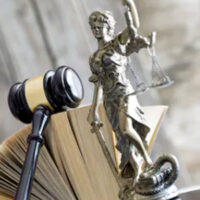 Although hiring an attorney is clearly the easiest and most efficient way to obtain a green card, it's not the cheapest. Immigration attorneys charge by the hour, which means that you can expect considerable fees when all is said and done. Of course, the final amount depends on how complex your immigration process is, and each case is slightly different. But how much does an immigration attorney cost in total?
The best way to receive an accurate estimate is to book a consultation with one of these immigration attorneys. During this consultation, your attorney can go over your unique situation and provide you with a general estimate. You can then decide whether you'd like to move forward or attempt to handle the immigration process on your own.
Lawyers Charge an Hourly Rate 
Immigration lawyers can charge hundreds of dollars per hour, although the exact rates vary depending on the attorney. At the end of the day, getting your green card with the help of a lawyer can cost anywhere between $3,000 and $10,000. Then again, it all depends on how complex your specific situation is. If your lawyer needs to work longer hours to deal with your application, you can expect higher overall legal fees. 
You Can Carry Out Some Steps on Your Own 
In order to lower the costs, you might be able to carry out some of the steps on your own. For example, you might be able to fill out relatively simple paperwork and save yourself some legal fees. Speak to your attorney about whether you can carry out certain tasks by yourself.
 What Happens if I Don't Hire a Lawyer? 
If you don't hire a lawyer, you significantly lower the chances of success. A simple mistake can lead to a denied green card application, and then you're back at square one once again. In fact, not hiring a lawyer might end up being more costly in the long run, as you're spending more time in your home nation when you could be earning more money in the United States. It's best to think of the "bigger picture" when approaching your green card. 
Immigrant Investors 
Finally, you should also know that your green card might end up costing significantly more if you're opting for an immigrant investor visa, such as an EB-5. If you choose this visa, you'll need to invest at least $500,000 in targeted employment areas. Alternatively, you can invest $1 million in other areas.
Enlist the Help of a Qualified Attorney Today
The skilled Palm Beach County immigration lawyers at Devore Law Group are prepared to assist you today. Over the years, we have helped many immigrants successfully approach this difficult process, and we can do the same for you. We know that staying within your budget is important, but you should be aware of the immense rewards once you settle in the United States. All in all, successfully emigrating is well worth the cost. Book your consultation today to find out more.
Resource:
uscis.gov/green-card/green-card-eligibility/green-card-for-immigrant-investors