What Do Americans Think About Immigrants?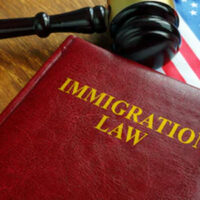 If you're planning on emigrating to the United States, you might be wondering how your future countrymen will view you. Will they greet you with open arms? Will they always see you as a foreigner? Or will they accept you into their society as an equal? It's a difficult question to answer, as immigration is one of the most divisive issues in the United States, and the topic is almost always a major talking point during both state and federal elections. That being said, new polls shed some light on how Americans actually view immigrants.
If you'd like to emigrate to the United States, it's best to do so legally with the help of a qualified immigration attorney. In almost all cases, Americans view legal immigrants in a more favorable light compared to undocumented migrants. Those who go through the necessary legal steps and pursue a pathway to citizenship can expect better treatment from other Americans and the federal government. It's best to book a consultation with an immigration attorney as soon as possible to begin the legal process.
58% of Americans Are Not Happy with Immigration Levels 
On February 14th, Gallup reported that the majority of Americans were actually dissatisfied with immigration levels. This was according to a new poll that showed dissatisfaction levels had risen to 58%. Only 34% were satisfied with current immigration levels. However, these numbers can be misleading, because some adults are dissatisfied because they actually want immigration to increase.
That said, these individuals are in the minority, as only 9% of US adults want immigration levels to increase. In contrast, 35% of Americans want immigration levels to decrease. As you might expect, Republican voters tend to be in the latter camp, with 69% of these individuals preferring a decrease in immigration levels. 14% of Americans want immigration levels to remain the same, according to Gallup. Since 2019, the number of individuals who want less immigration has nearly doubled.
Most Americans Support a Legal Pathway to Citizenship 
While these dissatisfaction levels may seem daunting for new immigrants, Americans are much more supportive of a legal pathway to citizenship for undocumented immigrants already residing in the nation. According to a new poll, almost 70% of Americans would support this path to citizenship. Typically this approval rating stays below 50%, so this represents a notable shift in American thinking. With all that said, those in favor of a path to citizenship are mostly thinking about undocumented children, and support for this measure drops notably for adult "DREAMers."
Enlist the Help of a Qualified Immigration Attorney Today 
For help with your case, reach out to the skilled Palm Beach County immigration lawyers at the Devore Law Group. Over the years, we have helped many immigrants settle in places like Palm Beach Gardens. While there are some Americans who do not like the idea of immigrants, there are many others who will welcome you to this nation with open arms.  Book your consultation today, and we can help you settle in the United States with confidence, security, and efficiency.
Resource:
fox5sandiego.com/news/border-report/newsnation-poll-nearly-70-of-voters-support-path-to-citizenship-for-undocumented-immigrants/