Biden's Immigration Policy Faces Legal Challenge In Texas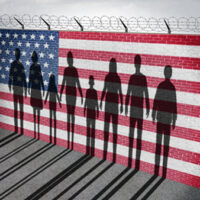 There's no doubt about it: Biden's immigration policy is very different from the one we saw under the Trump era. This is good news – both for undocumented migrants and legal immigrants. But how long can it last? In Texas, Biden's policies are facing a significant legal challenge as lawmakers seek to hold the president accountable for allowing certain laws to go unenforced. What does this mean for those seeking to live in the United States? What does it mean for undocumented migrants?
To answer these questions, it's always a good idea to consult with your immigration attorney. Each person's situation is different, and there's no telling how certain legal changes might affect your specific situation. With help from an attorney, you can receive targeted legal advice and move forward in a confident, efficient manner.
What Current Laws Say Under Biden 
Under Trump, people who were living in the US illegally could be arrested and deported. However, this is no longer true under Biden. Whether these individuals want to pursue legal citizenship or not, they can stay in the nation without fear of being kicked out.
Texas is Challenging Biden's Policies 
On February 22nd, it was reported that Biden's policies were heading to trial due to a legal challenge led by Governor Greg Abbott. Abbott's main argument is that laws passed by the US Congress are not being upheld by the Biden policy, and that his administration should be held accountable for these willful oversights. The legal challenge will go to trial in Houston, and it will be heard by a Trump-appointed federal judge who has a history of blocking DHS guidance. Ultimately, this will likely not impact migrants who are living outside of Texas. But since so many migrants come over the border into Texas, the outcome of the trial could potentially impact the way the entire nation handles immigration.
Not Enough Resources 
Those who support Biden's policies claim that there simply aren't enough resources to arrest all of the undocumented migrants living in the United States. They say that their available resources would be better allocated towards the most violent, dangerous criminals instead of trying to catch every single undocumented migrant. It's true that resources are stretched thin when it comes to immigration. On February 21st, it was reported that US immigration courts were struggling to handle a backlog of more than 1.6 million cases.
Enlist the Help of a Qualified Attorney Today 
If you have immigration law questions, reach out to the skilled Palm Beach County immigration lawyers at the Devore Law Group. Over the years, we have seen many changes in US immigration law, and we're able to help migrants adjust to these changes in an efficient manner. No matter what the current laws may be, there's always the possibility of coming to this country legally and pursuing a stable new life here. Book your consultation today to find out more about your legal options.
Resources:
theguardian.com/us-news/2022/feb/21/us-immigration-courts-cases-backlog-understaffing
npr.org/2022/02/22/1081635394/a-key-pillar-of-bidens-immigration-policy-is-going-on-trial-this-week-in-texas