How Can You Lose Your Student Visa In America?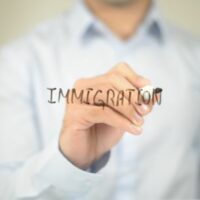 For many individuals, a student visa represents an ideal way to live and study in the United States. With access to one of these visas, it's easy to stay in this nation without worrying about getting deported. But a student visa isn't exactly a "no-strings-attached" kind of deal. There are many ways you could potentially lose your student visa, and it's important to become aware of the facts if you want to stay in the United States and finish your education.
If you are facing deportation due to violating your student visa, it's best to get in touch with a qualified, experienced immigration attorney in Palm Beach County as soon as possible. These legal professionals can assess your unique situation and determine the best way for you to stay in this nation. In many cases, these issues can be cleared up relatively quickly. It's always a good idea to be proactive and book your consultation right away to improve your chances of staying in the United States.
Being Untruthful 
The easiest way to get deported as a student is to lie. It's never a good idea to be untruthful when communicating with immigration authorities, as they will almost certainly discover the truth eventually. If you have a proven track record of being untruthful, the authorities won't hesitate to send you back to your home nation. Often, students fail to even obtain their visa in the first place because they lie on their application papers. There's really no need to bend the truth in this manner, as you can strive for the best results alongside a qualified attorney and present yourself in a genuine manner. You may also find yourself deported if you commit marriage fraud or other types of misconduct. 
Getting a Job 
College tuition can be quite expensive, and you might be tempted to get a job while studying to support yourself. Although this might seem like a relatively innocent decision, you should always get permission before you start working. There are very specific restrictions for most student visas, especially when it comes to working. 
Committing a Crime 
Even if you're a straight-A student who will eventually discover the cure for cancer, the immigration authorities won't allow you to stay if you are a criminal. Committing a crime is perhaps the easiest way to have your visa revoked. For this reason, foreign students should do everything in their power to avoid illegal activities such as drugs, public drinking, and even arguments with a significant other.
Enlist the Help of a Qualified Attorney Today 
For help from a skilled Palm Beach County immigration lawyer, reach out to the Devore Law Group. Over the years, we have helped numerous individuals who wish to stay in this nation. If you're on a student visa, we can help you deal with any issues you might be facing so that you can finish your education without fear of being deported. Book your consultation today.
Resource:
travel.state.gov/content/travel/en/us-visas/study/student-visa.html