Biden's New Asylum Rule Explained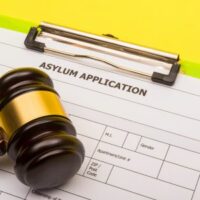 Sometimes, it seems like the rules are constantly changing when it comes to US immigration. It's not just your imagination – laws change all the time. This is especially true when drastically different administrations succeed each other, as was the case when Biden took the presidency from Trump. One of the most recent developments in US immigration law involves asylum. But what exactly is this new law all about, and how might it affect your own immigration process?
If you have concerns about new immigration laws in the United States, it makes sense to get in touch with a qualified, experienced immigration attorney as soon as possible. These legal professionals can help you strive for the best possible results, and they are extremely knowledgeable about the latest developments in US law. With their assistance, you can pursue a new life as a legal citizen in the United States.
A Double-Edged Sword 
While some say that Biden's new asylum law could help migrants settle in the United States, others say that it could actually be harmful in the long run. But let's back up for a second here – what does this new law actually say?
On March 24th, the DHS announced that immigration officers at the border were now permitted to conduct "credible fear screenings" to determine whether asylum seekers are genuinely fearful of persecution or torture in their home nations. If the immigration officers believe that these fears are credible, they can assess their claims in a more detailed manner. The goal is to have these claims assessed within 90 days – which would theoretically be much faster than going through the usual, heavily backlogged system overseen by immigration judges in the DOJ. The end result is that these asylum seekers would receive protection relatively quickly.
However, some say that this shorter timeframe could actually end up harming an asylum seeker's chances of settling in the United States. Critics have pointed out that these migrants may struggle to find a suitable lawyer within 90 days, and that simply trying to speed everything up may lead to inaccurate assessments. These inaccuracies could result in people being granted asylum even though they're not actually in danger. On the other end of the spectrum, a focus on speed rather than accuracy could leave legitimate asylum seekers denied entry and deported.
The end result is that it is very important for these asylum seekers to get in touch with an attorney as soon as possible. The time frame is much shorter thanks to this new rule, which means that there can be no delays as migrants take their first steps and book their consultations with prospective attorneys.
Enlist the Help of a Qualified Attorney Today 
For help from a skilled Palm Beach County immigration lawyer, reach out to Devore Law Group. With their assistance, you can strive for the best possible results in a confident, efficient manner. Although new asylum laws and other legal developments can be confusing, it's easier to approach this process with the help of an attorney with the appropriate knowledge and qualifications. Book your consultation today to learn more.
Resource:
aljazeera.com/news/2022/3/24/biden-administration-unveils-new-asylum-rule-on-us-mexico-border