Florida's New Immigration Laws Explained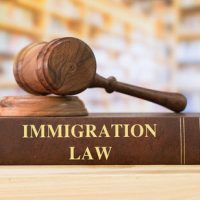 While many people focus on federal immigration law, one has to remember that individual states also have the ability to influence this area and affect the lives of immigrants in very real ways. Florida has shown this in recent weeks with various actions taken by Governor DeSantis. The question is simple: How might these changes affect new immigrants, and how should you react if you wish to pursue the best possible results?
DeSantis' New Plan 
On June 26th, it was reported that Governor DeSantis had unveiled a new plan to address immigration concerns in Florida. This plan largely centered around three major points:
End birthright citizenship
Finish the southern border wall
Send the military against Mexican cartels
The first point is perhaps the most relevant to people already living in Florida. Birthright citizenship has been a controversial talking point for years, and many believe that migrants who come to the United States specifically to give birth should not be allowed to do so. He may encounter legal challenges in this goal, however, as birthright citizenship is currently enshrined by the 14th Amendment.
However, arguably the most controversial aspect of this overall plan involves the use of military, deadly force against certain individuals trying to break through the border wall. To be clear, DeSantis is referring almost exclusively to drug dealers smuggling illegal substances across the border, but it might also apply to average immigrants in some cases. Anyone attempting to cross the border may face direct military action, with DeSantis comparing the situation to a homeowner using a firearm to defend their property against someone breaking and entering.
Undocumented Workers Force to Flee Florida 
Another major talking point is SB 1718, a bill that imposes new restrictions on the employment of undocumented workers. This bill has already caused a number of undocumented workers to flee the state. The laws apply to companies that employ around 25 workers or more, and they require these businesses to employ people who are legally allowed to work in the United States.
Some say that these new laws will cause Florida's economy to suffer billions in overall losses, while others argue that this is an acceptable cost to protect American workers first and foremost. Whatever the case may be, this is clearly a concerted effort by DeSantis to set himself apart as he heads into a presidential campaign. Trump has already pointed out that many of these policies echo his own talking points back in 2016.
Where Can I Find a Qualified, Experienced Immigration Attorney in Palm Beach County? 
If you've been searching for a qualified, experienced Palm Beach County immigration attorney, look no further than the Devore Law Group. We keep a close watch on new changes in Florida's immigration legislation, and we can offer up-to-date advice as we guide you toward the best possible outcomes. Book your consultation today to get started with an effective action plan.
Sources: 
apnews.com/article/desantis-border-immigration-republican-president-policy-33e73877fe029705ca6c8246f97a560d
nbcnews.com/news/latino/florida-immigrants-leave-state-desantis-immigration-law-rcna90839
wesh.com/article/new-florida-laws-taking-effect/44335640