Prince Harry's Deportation Scandal Explained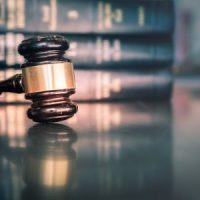 Everyone is supposed to get a fair shot at becoming a US citizen – whether you're a Mexican migrant or a British prince. Prince Harry's recent issues with the USCIS highlights this fair approach, as even the most prestigious members of our society may face deportation under certain conditions. But could Prince Harry really be deported from the United States? If so, what does this tell us about our immigration system? Could you face the same consequences? Let's find out:
Why Is Prince Harry Facing Deportation? 
For those who don't know, Prince Harry is a member of the British Royal family who has branched off from his compatriots in the United Kingdom in favor of a new life in the United States. He and his wife Meghan Markle have made various allegations against other members of the British royal family in a number of controversial interviews and books. Unfortunately for Prince Harry, these interviews also included admissions about his past drug use. As many hopeful immigrants discover each year, past drug use can affect your chances of immigrating to the United States, and it may even result in deportation. The real question is whether there's any real chance of this happening to Prince Harry.
Did Harry Lie on His Visa Application? 
The most important question is whether or not Harry was truthful when filling out his visa application. If he has admitted to past drug use in interviews and books, you would accept him to answer in the affirmative with any questions involving drug use on his visa application. Certain groups in the United States are using the Freedom of Information Act in an attempt to uncover his visa application. If there are any inconsistencies in his answers, Harry could face accusations of fraud.
The official term for this under United States immigration law is "misrepresentation," and Harry could potentially face this issue if he was untruthful about his drug use. But generally speaking, people only face consequences if they lie about drug use after being asked about it directly. If Harry was never directly questioned about his drug use, it is not likely that he will face real consequences for misrepresentation.
The Real Issue 
In all likelihood, Harry will be allowed to stay in the United States – and his visa will not be revoked. But there's always a chance that this may happen, and everything will become clear after court proceedings conclude. The real issue here is whether US immigration laws are being applied fairly to everyone, or whether certain people are getting special treatment. Unlike the UK with its history of monarchs, the United States has always rejected the concept of a royal family that has more privileges than others.
Where Can I Find a Qualified, Experienced Immigration Attorney in Palm Beach County? 
If you've been searching for a qualified, experienced Palm Beach immigration attorney, look no further than the Devore Law Group. Over the years, we have helped numerous immigrants resolve various issues, including the threat of deportation. Whether you're trying to settle in the United States or avoid being forced to leave, we can help. Book your consultation today to get started with an effective action plan.
Sources: 
boundless.com/blog/could-prince-harry-be-deported-visa-drug-use/
newsnationnow.com/danabramslive/could-prince-harry-face-deportation-for-past-drug-use/