What Is a J-1 Short Term Scholar in the United States?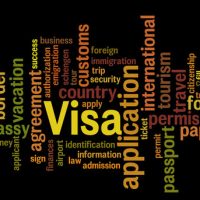 The United States is home to many educational institutions and top-class universities. In Palm Beach County, you will find universities such as Palm Beach Atlantic University and Florida Atlantic University. People from all over the world may wish to attend these universities on a temporary basis in order to explore new opportunities or share knowledge. If this sounds like you, a J-1 Short Term Scholar visa may be appropriate. But what exactly is a J-1 visa, and is this really the right choice for you?
What Is a J-1 Visa? 
Short-term scholars may wish to pursue J-1 visas in order to visit educational institutions on a temporary basis. They may wish to make these visits in order to give lectures, observe experiments, consult with other professors, train other professors, or demonstrate unique skills or knowledge. This type of visa not only applies to educational institutions, but also museums, libraries, and many other similar organizations.
A J-1 visa falls within the "nonimmigrant" category, giving individuals the right to participate in these activities as part of study-based exchange visitor programs. These visas may be awarded to scholars in all fields, including education, art, and science. The US government is actively taking measures to "increase the flow of talent in science, technology, engineering, and math (STEM) fields," and they created a slew of new opportunities for related scholars in 2022.
Using a J-1 Visa to Attend University in Palm Beach County
 In order to attend a university in Palm Beach County (such as Florida Atlantic University), you will need to go through the Student Exchange Visitor Information System – otherwise known as "SEVIS." According to Florida Atlantic University, J-1 visa holders have a number of responsibilities:
You must possess a valid passport at all times
You must attend the specific school that you were given permission to attend
You must be registered as a full-time student
You cannot register for more than 3 fully-online credits
You must maintain good grades
You must keep your travel documents in good order
You can only get a job while studying under certain circumstances
Note that a J-1 visa is not the same thing as J-1 "status." For more information about the distinction between these two concepts, be sure to consult with a qualified immigration attorney in Palm Beach County.
Where Can I Find a Qualified, Experienced Immigration Attorney in Palm Beach County? 
If you've been searching for a qualified, experienced Palm Beach County immigration attorney, look no further than the Devore Law Group. Over the years, we have helped a range of individuals who wish to enter the United States, including students, scholars, professors, engineers, researchers, and many others. To discuss your immigration options in more detail – including the possibility of a J-1 visa – feel free to book a consultation at your earliest convenience.
Sources: 
fau.edu/global/international/current/j1/#:~:text=J%2D1%20Immigration%20Responsibilities&text=Possess%20a%20passport%20that%20is,semester%20as%20defined%20by%20USCIS.
j1visa.state.gov/programs/short-term-scholar