Can I Change My Tourist Visa to Stay Longer?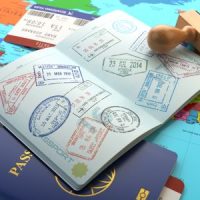 Many people enter the United States with tourist visas before deciding that they wish to stay in the nation for an extended period of time. It may be possible to change your tourist visa and apply for a different one without leaving the country. However, there are a number of considerations that you must take into account when attempting this. For best results, consider consulting with a qualified, experienced immigration attorney in Florida before making any hasty moves.
Situations in Which Tourists May Wish to Change their Visa 
Tourist visas in the United States permit visitors to stay in the nation for a maximum of six months. Six months is a relatively long time, and a lot can happen during these months. After experiencing a change in circumstance, the tourist may wish to stay for longer and change their visa. Here are a few possible examples of these situations:
Meeting a significant other and becoming engaged/married
Encountering an educational program that they wish to enroll in
Finding a new job opportunity
Finding an investment opportunity
Discovering the potential to start a new business in the United States
Deciding to purchase real estate property in the United States
A different type of visa may be required depending on these circumstances.
The Dangers of Misrepresenting Your Reason for Entering the United States 
Although it is certainly possible to change your visa after entering the United States, there is a very real possibility that you will encounter issues during this process. The most notable potential problem involves alleged misrepresentation of your reason for entry. In other words, the authorities in the United States may come to the conclusion that you lied about wanting to visit the country merely as a tourist. These authorities may accuse you of abusing the tourist visa as merely an excuse to enter the country for completely different reasons.
Generally speaking, border officials have a policy of automatically assuming that you misrepresented your reason for entering if you engage in non-tourist activities within 90 days of entering the country. For example, you might accept a job or enroll in an educational program within 90 days of entering the country with a tourist visa. However, it is possible that they will make this assumption even after 90 days have elapsed.
It may be helpful to work alongside a qualified immigration attorney to prove that you did not misrepresent your reasons for entering the nation. Your job will be to show the border officials that you genuinely intended to come to the United States as a tourist – and that it was only after you entered the nation that you encountered these new opportunities.
Where Can I Find a Qualified, Experienced Immigration Attorney in Palm Beach County? 
Changing your immigration status is much more straightforward if you work alongside a qualified, experienced immigration attorney in Palm Beach County. Choose the Devore Law Group to pursue positive results and develop a clear action plan. Changing your tourist visa may not be the best option based on your specific situation. A consultation can help you assess your choices and choose the most appropriate course of action.
Sources: 
economictimes.indiatimes.com/nri/migrate/can-you-change-your-tourist-visa-into-a-student-or-work-visa-once-youve-landed-in-the-us/articleshow/91118290.cms?from=mdr
travel.state.gov/content/travel/en/us-visas/tourism-visit/visitor.html