Touring the United States as a Musician: What Type of Visa Do I Need?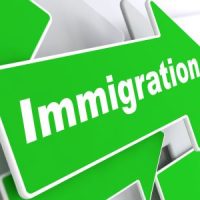 Every year, numerous musicians travel to the United States from all over the world to perform their songs before live audiences. It's something that most Americans appreciate, and it allows us to experience our favorite artists in an unforgettable manner. Whether you're a major star or a grassroots, independent artist, you might be wondering what kind of visa you need to embark on your United States tour. As it turns out, the nation has very specific rules on this matter.
P-Type and O-Type Visas 
Touring artists typically pursue either P or O visas. These are collectively known as "artist visas," and there are a few major differences between the two – despite their similarities. 
O-Type Visas: For starters, Type O visas are specifically geared toward "individuals of extraordinary capability." These individuals may be skilled in arts, science, education, business, or athletics. Most of the time, people who pursue Type O visas enjoy fame on an international scale. Within this category, Type O-2 visas may also be issued to personnel accompanying the artist or band.
P-Type Visas: P-type visas are issued to ensemble entertainment groups – typically those who enjoy international fame. P-1 visas are specifically geared toward internationally renowned ensembles, while P-2 visas may be issued to those participating in a reciprocal exchange program between US and foreign entities. Type P-3 visas are reserved for "culturally unique performing groups." For example, a Mongolian throat-singing group might qualify under this category. Finally, type P-4 visas are geared toward children and spouses of the traveling artists.
Which Visa Should I Choose? 
Most music groups agree that the P-2 visa is the easiest and most appropriate visa to pursue if you're planning on touring the United States. Under this visa category, you do not necessarily need to be world-famous in order to gain approval. The only requirement is that you participate in a reciprocal exchange program of some kind.
A reciprocal exchange program is essentially an agreement between music organizations in two different countries. These different organizations may agree that a certain number of touring artists should be exchanged each year, with the number of groups being approximately equal on each side. This ensures that neither country sees a disproportionate amount of exposure to foreign music.
The relevant organization in the United States is the American Federation of Musicians, also known simply as the AFM. Note that this organization offers the only publicly available P-2 program, and you will need to apply to participate in this program before pursuing your P-2 visa.
Where Can I Find a Qualified, Experienced Immigration Attorney in Palm Beach County? 
If you've been searching for a qualified, experienced Palm Beach County immigration attorney, look no further than the Devore Law Group. Over the years, we have helped a range of people seeking visas. Whether you're a traveling musician, a worker, or an asylum seeker, it always makes sense to assess your options during a consultation with a qualified attorney. Reach out today to get started.
Sources: 
thestrad.com/news/musicians-attack-proposed-us-visa-fee-increases/16228.article
artistsfromabroad.org/immigration-procedures/completing-the-forms/p-2-petition-reciprocal-exchange-program/