Why Big Tech Layoffs Are Causing An Immigration Crisis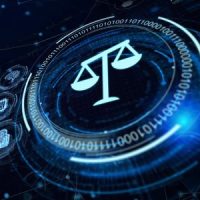 It is a well-known fact that big tech is heavily reliant on foreign workers. The United States openly encourages skilled workers to come to this nation and take jobs at major companies like Amazon, Meta, Twitter, and countless others. So what happens when these companies start laying off thousands of workers? What happens when the economy suddenly shrinks, and there is no longer a demand for these skilled foreign workers? What if you not only find yourself without a job, but also without a legitimate reason to stay in the United States?
Why Are Big Tech Companies Laying Off Foreign Workers? 
Many big tech companies are laying off workers right now. In fact, there are almost too many to list – from Meta and Amazon to Shopify, Netflix, and Twitter. Many other names will undoubtedly join the fray at some point in the near future. But what exactly is driving these layoffs? The answer is relatively straightforward: Too much growth, too fast. Former Twitter CEO Jack Dorsey admitted:
"I own the responsibility for why everyone is in this situation: I grew the company size too quickly. I apologize for that."
 Mark Zuckerberg made a similar statement:
"We didn't take a broad enough view of our responsibility, and that was a big mistake. And it was my mistake, and I'm sorry. I started Facebook, I run it, and I'm responsible for what happens here." 
You might also argue that the value of these companies is massively inflated, and that the growth of their stocks doesn't actually represent their real worth. As reality sets in and pandemic-era "free money" starts to dry up, reality is setting in.
What Happens to Foreign Skilled Workers After They're Laid Off?
When foreign skilled workers lose their jobs, they only have a certain amount of time to find new work elsewhere. If they can't find new positions, they are legally required to leave the country. This is causing a serious immigration crisis, as the job market is suddenly being flooded with foreign workers who are all competing for the same big-tech positions. These positions are simultaneously being cut across the board, leaving workers in an extremely precarious situation.
Ultimately, many will have to leave the country when the time limit expires. In addition, foreign workers who are laid off can no longer use their employers as sponsors for their visas. Some companies have offered various degrees of support for recently laid-off workers who are on visas, but the details haven't always been clear.
Where Can I Find a Qualified Immigration Lawyer in Palm Beach County? 
If you're searching for a qualified Palm Beach County immigration attorney, look no further than Devore Law Group. We know that skilled worker visas can often lead to precarious situations, and we're here to help. With our guidance, you can plan your next steps and figure out a reliable way to stay in this country. Book your consultation today to get started with an effective action plan.
Sources: 
ndtv.com/world-news/i-started-facebook-and-am-responsible-says-mark-zuckerberg-in-testimony-1835724
businessinsider.com/tech-layoffs-2022-causes-outcomes-2022-11