What Is A Golden Visa?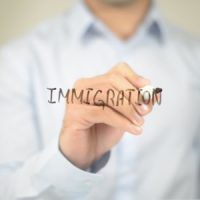 If you're interested in relocating to the United States, you might have heard about the so-called "Golden Visa" program. The intriguing name attracts many potential immigrants, but is it really the right choice for you? These programs are common around the world, and the United States isn't the only country with this type of visa. They are also sometimes referred to as "golden passports," "cash-for-passports," or other names. The general concept is simple: Wealthy investors may find it easier to achieve citizenship simply due to the funds they are willing to invest in the United States. But this is really only a surface-level description, and there is a surprising level of complexity associated with this option.
If you'd like to learn more about the Golden Visa program in the United States, your best bet is to get in touch with a qualified, experienced immigration attorney in Palm Beach County. These legal professionals can explain various immigration options in depth, allowing you to pick the best choice based on your unique circumstances. While internet research is always a positive first step, a face-to-face consultation is always necessary if you want to actually begin your immigration process and achieve real results.
The Golden Visa Explained 
The official name for the Golden Visa in the United States is the "US UB-5 Immigrant Investor Program." As the name suggests, this type of visa is geared towards investors who are willing to bring money into the nation. They might do this by purchasing property, establishing a business, or simply investing considerable funds into a US-based enterprise. The exact requirements for this type of visa are somewhat complex, and the best way to approach it depends on your unique financial situation.
The Golden Visa Has Been Recently Adjusted 
On September 16th, The Economic Times reported that the Golden Visa had undergone "positive changes," making it easier for immigrants to get approved. Not only has this program been authorized for the next five years, but petitions filed before the expiry date in 2026 will continue to be adjudicated even after a potential expiry. This means that anyone who applies can feel confident about their chances of approval – even taking a considerable backlog into account.
This all comes at a time of controversy – when various states are pursuing markedly different philosophies when it comes to immigration. On September 15th, it was reported that Florida officials were flying immigrants to the affluent area of Martha's Vineyard in an effort to force Democratic areas to accept more migrants.
Enlist the Help of a Qualified Attorney Today 
If you've been searching for a qualified, experienced Palm Beach County immigration attorney, look no further than Devore Law Group. With our assistance, you can learn more about the Golden Visa and many other immigration opportunities. We can also help you select the best option based on your unique circumstances. It always makes sense to book your consultation as soon as possible for best results. From there, you can develop a solid action plan and settle in the United States in a timely manner.
Sources: 
cbc.ca/news/world/us-migrants-florida-massachusetts-1.6583656
economictimes.indiatimes.com/nri/migrate/us-golden-visa-undergoes-positive-changes-ensures-easier-immigration-process/articleshow/94245179.cms