Which Skills Are Most In-Demand For US Immigrants?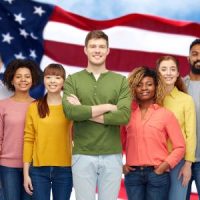 It's no secret that skilled immigrants find it much easier to emigrate to the United States. This nation makes it quite clear that they are in need of skilled workers to keep its economy rolling, and all kinds of foreign nationals can take advantage of this policy to obtain citizenship in a fairly streamlined fashion. But what kinds of skills are most in-demand according to US policy? Do you fall into one of these in-demand groups?
These are valid questions for prospective immigrants, and it makes sense to get in touch with a qualified, experienced immigration attorney in Palm Beach County before you move forward. Based on an initial consultation, your attorney can assess your unique situation – including any professional skills you might have – and recommend the best course of action. From there, you can approach the immigration process in the most efficient manner possible. It's best to book your consultation as soon as possible for the best chance of success.
The Tech Sector
 One of the most in-demand skills for new immigrants involves technology. In order to continue growing at its current pace, America's high-tech industry needs plenty of skilled immigrants to play a central role. Many of these skilled workers come from China and India, although anyone with adequate technological skills may find it easy to gain employment in one of the many tech companies operating in the United States. As we all know, Silicon Valley is home to many major tech names, such as Google and Meta (Facebook). As early as 1990, roughly one-quarter of Silicon Valley's workforce was foreign-born.
The Healthcare Industry 
Medical professionals are also in high demand – especially surgeons, dentists, nurses, physicians, and psychologists. In fact, medical professionals may have the opportunity to apply for special H-1B visas that are inaccessible to other immigrants. America's healthcare industry is constantly expanding – especially as the country struggles to deal with an aging population that is constantly in need of medical treatments.
STEM Workers 
As a general final note, anyone with STEM degrees is likely to find it somewhat easier to emigrate to the United States. This includes engineers, university professors, architects, and many others. Speak to your immigration attorney to see whether your professional training will give you an advantage in the immigration process.
Enlist the Help of a Qualified Attorney Today
For help from a skilled Palm Beach County immigration attorney, look no further than Devore Law Group. Over the years, we have assisted numerous immigrants as they strive to settle and work in the United States. As a skilled worker, your immigration process may be much easier than you think. That being said, you'll need to book a consultation to determine the best strategy moving forward. Reach out today, and you can get started with an effective action plan as soon as possible.
Sources:
foreignpolicy.com/2022/09/18/why-skills-based-immigration-is-the-best-option-for-america/
workpermit.com/immigration/usa/us-h-1b-visa-occupation-list