What Is The U Visa?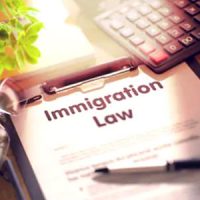 There are many different kinds of visas that you can apply for in the United States. Some are more well-known than others, including student visas and work visas. One of the most obscure options is the "U Visa." But what exactly is the "U Visa?" Why might you want to apply for this type of nonimmigrant status? Could this really allow you to stay in the United States for a prolonged period of time? Is there a reason this visa is so obscure? Let's find out.
The Basics of the U Visa
 The official name for the U Visa is the "U nonimmigrant status." This type of visa is designed to help victims of certain crimes. Those who have suffered mental or physical abuse may also apply. Victims of crimes can increase their chances of gaining this visa if they are helpful to law enforcement or government officials who are investigating criminal activity. The U visa first arose in 2000, when the Victims of Trafficking and Violence Protection Act was passed.
Who Can Apply for the U Visa? 
You may be eligible for the U Visa under a number of different circumstances. Other than being a victim of a crime, you can apply for the visa if you have information about criminal activity or even if you are likely to be helpful to law enforcement in the investigation of a crime. This means that even if you don't actually have information that helps investigators, you may be granted access to the visa if they believe you could be helpful.
That being said, there are only a few "qualifying criminal activities" associated with this visa, including:
Abduction
Abusive Sexual Contact
Blackmail
Domestic Violence
Extortion
False Imprisonment
Female Genital Mutilation
Felonious Assault
Fraud in Foreign Labor Contracting
Hostage
Incest
Involuntary Servitude
Kidnapping
Manslaughter
Murder
Obstruction of Justice
Peonage
Perjury
Prostitution
Rape
Sexual Assault
Sexual Exploitation
Slave Trade
Stalking
Torture
Trafficking
Witness Tampering
Unlawful Criminal Restraint
Any Other Related Crimes
As you can see, the list is quite extensive – but it's clear that you can't apply for this visa if you have experienced any criminal activity. Most of these crimes involve some sort of exploitation or trafficking, including prostitution, kidnapping, involuntary servitude, false imprisonment, and so on. It's worth mentioning that even if you have information about someone attempting to commit any of these crimes, you may apply for the U visa. You may also have to wait until after an investigation for a qualifying law enforcement agency to sign your certification. In the end, it may be more efficient to pursue a different kind of visa – depending on your unique situation.
Where Can I Find a Qualified Immigration Attorney in Palm Beach County? 
If you've been searching for a qualified Palm Beach County immigration attorney, look no further than Devore Law Group. Over the years, we have helped countless immigrants settle in the United States and begin new lives. The U visa is specifically geared towards victims of serious crimes, and you can make the most of your situation by pursuing this type of visa. Book your consultation today to get started with an effective action plan. 
Sources: 
dhs.gov/sites/default/files/publications/U-Visa-Immigration-Relief-for-Victims-of-Certain-Crimes.pdf
travel.state.gov/content/travel/en/us-visas/other-visa-categories/visas-for-victims-of-criminal-activity.htm