How Long Do You Have To Wait For A US Visa?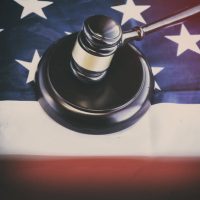 There's no question about it: Visa applicants in the United States face serious wait times. But how long do you have to wait? Weeks? Months? Years? At the end of the day, your wait times depend on a number of factors, including what type of visa you're applying for, where you're coming from, and what you bring to the table in terms of job skills and other in-demand traits. It helps to determine the exact wait time you might face, as this can clarify whether applying for a visa is even worth it. So how long do you need to wait?
The Official Story 
The US government states that it can take 3-5 weeks to process your US visa application. From there, it may take another two workdays to deliver your visa. If you require a visa interview, processing can take 60 days. In some cases, processing might take longer than 6 months. If you needed to apply for a waiver of ineligibility to get a visa, you might have to wait up to 8 months just to get a reply. According to the USCIS, the "U visa" has one of the longest wait times with up to 18 months of processing time. The U visa is for victims of criminal activity. An application for permanent residence can take up to 33 months to process. Keep in mind that these are only the official estimates released by the USCIS. The reality can be quite different.
The Reality 
Ask around, and you might find that some applicants have been faced with wait times well over a decade. This is especially true for EB-2 green card processing, as some people who applied in 2006 only received their green card in 2019. There is some evidence that the location of the applicant matters. Some say that people from certain countries only have to wait a few days for an appointment at a US embassy or consulate, while people from other countries have to wait over 800 days in some cases. Some applicants have even experienced long wait times for very basic visas, such as travel visas. Generally speaking, it is widely-accepted that the United States is one of the most difficult countries in the world when it comes to visas, and the entire system is struggling with a considerable backlog.
Where Can I Find a Qualified Immigration Attorney in Palm Beach County? 
If you've been searching for a qualified, experienced Palm Beach County immigration attorney, look no further than Devore Law Group. With our help, you may be able to streamline and speed up the visa application process, cutting out needless wait times so that you get a clear answer sooner rather than later. We can also help you determine which specific visa you should be applying for so that you don't waste time on unrealistic goals. Book your consultation today to get started with an effective action plan.
Sources: 
visaguide.world/us-visa/processing-times/#:~:text=It%20takes%20from%203%20to,consulate%20will%20deliver%20the%20document