Who Is Most Likely To Get Accepted As A New US Citizen?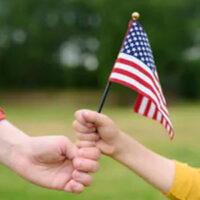 Does the US government favor certain immigrants? Do they prefer to accept people of certain nationalities, ethnicities, and religious backgrounds? Or do they simply approach the immigration process in a completely random manner, following the system of "first come, first serve?" Who is the US government least likely to accept? These are important questions if you're planning on immigrating and settling in Florida. Statistics can give you a better idea of your chances.
Of course, your chances of immigrating successfully always become better when you work alongside a qualified, experienced immigration attorney in Florida. These legal professionals can help you approach this difficult process in a confident, efficient manner. During your first few visits with an attorney, you can discuss your plans in detail. Next, your attorney can suggest the best course of action and guide you forward towards American citizenship and a new life in Florida.
Which Nation Provides the United States with the Most Naturalized Citizens? 
According to the statistics, the highest percentage of naturalized citizens come from Mexico. 17% of all new citizens were born in Mexico, but that number is closely followed by nations such as India, China, and the Philippines. In total, the US accepts immigrants from 200 different countries of origin.
Which Nations are Most Likely to Provide Naturalized Citizens? 
While Mexico provides the most naturalized citizens to the United States, the acceptance rate for Mexican individuals is lower than many other countries. Eligible immigrants from Vietnam are actually the most likely to be accepted as naturalized citizens, with 86% of their eligible immigrants becoming US citizens. Iran came in second with 85%. Ecuador is not far behind, and in 2015 it was reported that 68% of all eligible immigrants from Ecuador had been accepted as naturalized US citizens. Mexico actually has one of the lowest acceptance rates, with 42%. That is lower than both Honduras and El Salvador.
Why Does Mexico Have Such Low Naturalization Rates?
Mexican individuals may struggle to become naturalized for a number of reasons. Lack of English proficiency could be a major factor. Others point to the costs involved with pursuing citizenship. But then again, immigrants from other nations also face these barriers. Another factor may involve the US government's wish to accept a variety of individuals as naturalized citizens, rather than simply accepting a large number of people from one specific nation. Most nations in the world try to make sure that newly naturalized citizens are not overrepresented by one specific group.
Enlist the Help of a Qualified Attorney Today 
For help from a skilled Palm Beach County immigration lawyer, reach out to Devore Law Group, P.A. Over the years, we have assisted numerous hopeful immigrants, helping them settle in Florida and obtain American citizenship. While it's true that certain groups of people are statistically more likely to gain citizenship, anyone can achieve the American Dream. Book your consultation today, and we can start working on an effective action plan together.
Resource:
immigrationhelp.org/learning-center/u-s-immigration-stats-citizenship-by-naturalization