It Just Became Easier To Immigrate To The United States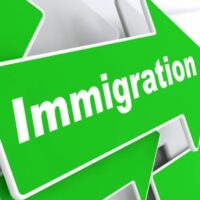 A new development in the United States immigration process has just made it easier to become a citizen of this nation. This is music to the ears of anyone who is trying to settle in one of America's fine areas, such as Palm Beach County or Palm Beach Gardens. The development also comes at a crucial time for the immigration system as a whole, which has been dealing with a considerable and well-documented backlog for some time now. With any luck, this change will get the system moving again, allowing more immigrants to enrich the melting pot of the United States.
With all that said, it is still challenging to immigrate to the United States. In order to experience success, you'll need to team up with a qualified, experienced immigration attorney as soon as possible. These legal professionals can help you navigate the immigration process in the most efficient, confident way possible.
An In-Person Interview is No Longer Required 
On December 14th of 2021, it was reported that in-person interviews were no longer required for those applying for an immigrant visa. The US Department of State stated its consular officers would have the freedom to waive requirements for in-person appearances and in-person oaths. These steps are collectively often referred to as a "consular interview." This new development applies to approximately 50,000 immigrant visa applicants.
Although this is only a temporary measure, it could prove to be quite beneficial for both the Department of State and waiting immigrants. On the one hand, the State Department will have the opportunity to tackle a long-standing backlog of immigrant visa applicants – something that has plagued the United States for some time now. In addition, certain applicants will now find it easier to navigate this process in a faster, more confident manner.
How Long Will This Last? 
The waiver will be in effect for about two years, ending on December 13th of 2023. This means that even though these changes are temporary, you still have a full two years to take advantage of the waiver as of this writing. This is essentially a direct response to the previous administration's tougher stance on immigration due to Covid-19. Previously, visa holders had six months during which to travel to the United States and apply for admission. With the in-person requirements waived, this step may no longer be necessary.
Enlist the Help of a Qualified Attorney Today 
If you need help from a skilled Palm Beach County immigration lawyer, Devore Law Group, P.A. Over the years, we have helped numerous immigrants find happy, secure homes in the United States. We know that this process can be challenging, but we're ready to guide you to the best possible outcome. We also stay up to date on the latest developments within the world of immigration as we constantly search for new strategies and avenues that can benefit you. Book your consultation today, and we can go over all of your options together.
Resource:
miamiherald.com/news/local/immigration/article256587011.html