Benefits Of Becoming A US Citizen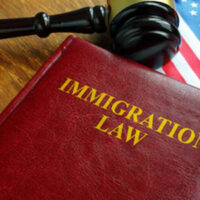 For many immigrants to the United States, becoming a citizen is their ultimate goal. If you're a newcomer to this nation, you might share this goal. In fact, you might have been striving towards citizenship for years. But have you ever asked yourself why this is so important to you? What is the advantage of becoming a US citizen, anyway? Why not just remain a permanent resident? After reading this article, you can answer these questions and determine whether citizenship is the right choice for you.
Of course, internet research is only one piece of the puzzle. If you want to work towards citizenship in an efficient manner, you should team up with a qualified immigration attorney as soon as possible. These legal professionals can not only explain the many advantages of citizenship, but they can also guide you towards this goal in an efficient manner. With their help, you can avoid many of the common mistakes that new visa applicants tend to make.
Main Advantages of Citizenship 
One of the main advantages of gaining citizenship actually benefits your family. When you get your green card, it becomes easier for you to help your family move to the United States as well.
Another important advantage is the freedom to vote. While this might not seem like a big deal to many people, others take enormous pride in participating in the democratic process. As a new American, you can influence the political landscape of this nation.
But perhaps the most important advantage of becoming a citizen is the ability to stay in the nation while coming and going whenever you please. Citizens cannot be deported, and you won't have to worry about updating your documents and visas if you want to stay in the nation or travel.
Disadvantages of Becoming a Citizen 
With all that said, there are a few disadvantages of becoming a US citizen that you should probably be aware of. Firstly, you may be called for jury service. This process can last for weeks, and it can be highly inconvenient for working professionals. You should also be aware of America's system for taxing its citizens. This involves taxation on worldwide income, regardless of where you actually earned that income.
You should also be aware of issues related to dual citizenship. Depending on where you're emigrating from, you could lose the citizenship of your home nation. Some nations do not allow residents to hold dual citizenship, so you may need to choose between becoming a US citizen or keeping your old citizenship.
Enlist the Help of a Qualified Attorney Today 
For help from a skilled Palm Beach County immigration lawyer, reach out to Devore Law Group, P.A. We are committed to helping immigrants like you settle in the United States. While citizenship comes with its fair share of pros and cons, it is almost always the best choice for those who want to live in this nation long-term. Book your consultation today, and we can help you take your first steps towards citizenship.