The US Sues Texas Over New Immigration Laws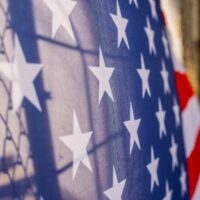 We have long known that immigration and customs enforcement (ICE) can stop and detain people in many public places. Although some states have curtailed such a practice, and although this presidential administration has been a bit more lenient, the fact remains that hospitals, courthouses, or other public buildings are places that ICE has, in the past, detained illegal immigrants.
Texas Gets Tough
But the state of Texas has gone even farther. The governor of the state of Texas recently passed an administrative order, weaponizing state police against immigrants.
The order allows police to stop any vehicle on the roadway, where the officer suspects the vehicle may be carrying an illegal immigrant. If the vehicle is doing so after being stopped, the car can be impounded, and the vehicle sent back to wherever it originated from (presumably, that assumes the vehicle originated from another country).
This is a landmark order, unlike any type of immigration enforcement that has been seen in the past. It's one thing for ICE officials to know that Jane Doe is illegal, and that she will be in a given location in a given time, and for them to go there and arrest her.
But to stop a car—a search and seizure under the 4th amendment—under just the suspicion that there may be an illegal immigrant in the car seems to break new ground.
For its part, Texas contends the measure is intended to stop the transmitting of COVID-19.
Transportation of Immigrants
The order also makes it illegal to transport any illegal immigrant, outside of law enforcement or other state agencies, in an attempt to avoid private organizations from transporting immigrants to foster care centers, or housing communities, or anywhere that humanitarian aid is offered.
However, the federal government often relies on private, non-government contractors to transport immigrants to and from detention centers, court hearings, or immigration offices. Many customs detention centers only hold immigrants for short periods of time, and contractors are needed to find and transport immigrants to more long term facilities.
The US government through the Justice Department is now suing the State of Texas, trying to block the order. The government says that transportation of immigrants as a federal government function. It is illegal for states to pass laws that disrupt, impede upon, or prevent, the federal government from carrying out its duties.
Immigration advocates note that the order has some concerning problems, not the least of which is the encouragement of racial profiling.
This isn't the first time Texas has enacted what appear to be anti-immigrant measures. Texas recently ordered any child care center that houses illegal immigrants to have their licenses revoked. Many immigrant children arrive at the US border unaccompanied and rely on these facilities for housing, at least temporarily.
Contact the Palm Beach County immigration attorneys at Devore Law Group today with any questions that you may have about immigration.
Resources:
gov.texas.gov/news/post/governor-abbott-issues-executive-order-restricting-transportation-of-migrants-due-to-covid-19
nypost.com/2021/07/30/biden-administration-sues-texas-over-abbott-order-on-migrant-transport/