Important Things To Remember When Immigrating To Florida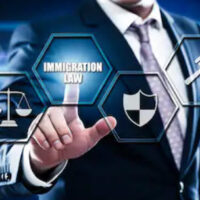 Immigrating to Florida represents a major change in your life. In fact, your life will probably never be the same after you become an American citizen. Seeing as this is such a major step, it makes sense to plan effectively. Immigrating to the United States isn't something you suddenly choose to do out of the blue. It is a gradual process, and it involves a great deal of organization and legal bureaucracy. With all that said, there's no reason you can't approach the immigration process in an efficient manner. There are several things you need to keep in mind if you want to become a new resident of Florida as quickly as possible.
The first thing you need to keep in mind is that you don't have to do this alone. Get help from a qualified, experienced immigration attorney in Florida, and you can approach this legal process without making small, needless mistakes. An attorney will know exactly what you need to prioritize as you approach citizenship, and they can ensure that this process goes as smoothly as possible.
It's Easier to Immigrate if You Have a Job Lined Up 
Generally speaking, it is much easier to gain citizenship if you already have a job lined up. This is due to a number of reasons. First of all, having a job means that you're not going to be a net drain on the economy. The United States is wary of people who will become citizens only to immediately go on welfare. Having a job lined up means that you're ready to contribute to the nation in a meaningful way.
In addition, your employer can sponsor your immigration application. Having a sponsor can be a big help in many ways. If you have a job lined up, ask your employer if they can sponsor your application. With all that said, other parties can also sponsor your application if necessary.
Get Your Paperwork Together 
Before you begin this process, you'll need to gather up all your paperwork. This includes:
Your valid passport
Your signed work contract
Your marriage certificate
Your children's birth certificates
Bank statements
Medical records (especially vaccination history)
Any records of academic achievements, such as degrees 
Expect Delays 
Another very important thing to keep in mind is that delays are almost inevitable. The United States is a very popular destination for immigrants, and the system is dealing with a serious backlog. That being said, an attorney can help speed up this process.
Enlist the Help of a Qualified Attorney Today 
For help from a skilled Palm Beach County immigration lawyer, reach out to the Devore Law Group, P.A. While internet research is a great first step, you really need to connect with a legal professional to give yourself the best possible chance of success when emigrating to the United States. There are many factors to keep in mind, and it's easy to make mistakes without the guiding hand of an experienced attorney. These small mistakes can lead to significant delays or even a denied visa. Book your consultation today, and we can help you become an American citizen in an expedited, efficient manner.