What's Going On With The "Secret Flights" Carrying Migrants To Florida?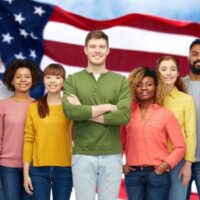 There has been much talk about so-called "secret flights" carrying undocumented migrants from the southern border to states throughout the nation. Florida has apparently been one of the destinations for these flights, and people are starting to ask questions. Local police, government officials, and concerned members of the public are all voicing their opinions on the matter. But with a politically-charged story like this, it's often difficult to ascertain the truth. What is actually going on with these flights, and are they legal?
It's easy to forget that there is a human side to this story. Undocumented migrants who just want to become American citizens are at the heart of this debate, and they would do well to pursue a legal path to citizenship if possible. They can do this by getting in touch with a qualified, experienced immigration attorney in Florida. These legal professionals can help them approach this process in the most efficient manner, allowing them to contribute to the American economy and stay in the nation permanently.
At Least 78 Flights Carrying Migrants Have Landed in Jacksonville 
According to a new bombshell report, at least 78 flights carrying migrants have been secretly dropping off migrants in Jacksonville over the last six months. These flights have come directly from the southern border, according to state police. A number of high-profile politicians have commented on the matter, including Senator Rubio and Governor DeSantis. The latter is actually trying to stop the planes from landing in Florida, but the federal government is seemingly forcing him to accept the migrants. One thing is clear: the federal government is using its power to control the immigration policy of Florida and other states across the nation.
Are These Flights Legal? 
While DeSantis argues that these flights are dangerous and illegal, Democratic senators in the state contend that they are intended to ensure the safety of unaccompanied minors, and that they are nothing new. Some experts claim that the flights are happening because border states like Texas are becoming completely overwhelmed with migrants crossing the southern border. According to federal law, states must accept the immigration policies put in place by Washington.
The Migrants Aren't Safe Yet 
It's also worth pointing out that the migrants are not exactly "safe" just yet. Their cases are still being adjudicated, which means there is still a possibility that they may be deported. Each individual will be assessed on a case-by-case basis, and this takes time. One thing is clear: some of these migrants will become legal American citizens, but in order to do so they will likely need the assistance of a qualified, experienced immigration attorney in Florida.
Enlist the Help of a Qualified Immigration Attorney 
For help from a skilled Palm Beach County immigration lawyer, reach out to the Devore Law Group, P.A. Over the years, we have helped many individuals with all kinds of immigration-related legal issues. From gaining citizenship to avoiding deportation, we have handled cases of all kinds. Coming to Florida legally is easier than you think, book your consultation today to go over your legal options.
Resources:
npr.org/2021/10/23/1048522086/border-patrol-apprehensions-hit-a-record-high-but-thats-only-part-of-the-story
news4jax.com/news/local/2021/11/17/immigration-attorney-on-the-legality-of-migrant-flights-landing-in-jacksonville/