How Do You Get The EB-5 Visa In Florida?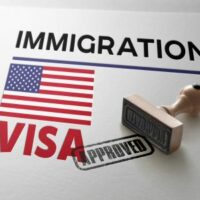 The EB-5 Visa is one of the most attractive visas for immigrants in Florida. If you want to become a permanent resident of this country and you're willing to invest a significant portion of your wealth into the Florida economy, the EB-5 Visa might be for you. Also known as a "green card," this is a visa that allows you to stay in the nation permanently. But there are many types of green cards, so what makes the EB-5 Visa so special? And more importantly, how do you get one? 
The answer to the last question is relatively straightforward. At least, it becomes a relatively straightforward process once you get in touch with a qualified, experienced immigration attorney in Florida. These legal professionals can help you apply for your visa in the most efficient way possible, and you can rely on them to handle a lot of the complicated steps and paperwork. In addition, working with an attorney ensures that you're not making needless mistakes. Even a tiny error can result in your visa application being denied.
What is the EB-5 Visa? 
First established in the year 1990, the EB-5 Visa helps stimulate the US economy by using immigration to fuel job creation and capital investment. It is designed to attract foreign investors to this nation.
There is some controversy over the exact requirements of the EB-5 Visa. One thing is certain: you need to invest a significant amount of money into the United States before you can get your visa. The investment threshold used to be $500,000, but it has since been increased to $900,000 in most cases. However, a judge has found this increase to be invalid. You also need to create a certain number of jobs for Americans that are not your own family members. Technically, it is possible to invest in a franchise for an E2 Visa and then convert to an EB-5 Visa. With this approach, you can technically invest just $100,000 and still obtain the EB-5 visa. Originally, you were required to invest in a "targeted employment area," but these requirements have since been relaxed somewhat.
What Are the Benefits of an EB-5 Visa? 
There are a number of benefits associated with the EB-5 Visa:
Lawful status in Florida
Path to citizenship
No sponsor required
You receive a return on your investment
You can choose to live in any state
Your children can access the US education system
Enlist the Help of a Qualified Attorney Today 
For help with your case, reach out to the Palm Beach immigration lawyers at the Devore Law Group, P.A. Over the years, we've helped numerous immigrants with green cards, deportation issues, and any other legal issue related to immigration. If you have your sights set on a brand new EB-5 Visa, we can certainly help you achieve your goal, invest in this economy, and stay in the nation permanently. As you've seen there are many benefits to this type of visa, and it may be within your grasp. Book your consultation today, and we start working towards this goal together.
Resources:
uscis.gov/working-in-the-united-states/permanent-workers/employment-based-immigration-fifth-preference-eb-5/about-the-eb-5-visa-classification
uscis.gov/working-in-the-united-states/permanent-workers/eb-5-immigrant-investor-program