What Is the R1 Religious Worker Visa?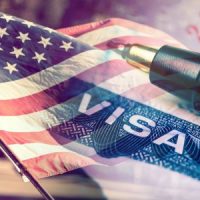 While religious individuals often provide services to their community for free, others turn their faith into full careers. These "religious workers" may be given special privileges and opportunities when it comes to US immigration. A clear example of this is the R1 Nonimmigrant Religious Worker Visa. As the name suggests, this type of visa is designed specifically for those in the religious workspace, such as pastors and clergy. But what exactly is the R1 Religious Worker Visa, and how does it work?
The R1 Nonimmigrant Religious Worker Visa Explained 
According to the USCIS, the R-1 Nonimmigrant Religious Worker visa is intended for "ministers and non-ministers in religious vocations." According to the immigration authorities, this visa should be used if these individuals want to come to the United States temporarily in order to perform religious work.
How is "religious work" defined by the USCIS? In order to become eligible for the R-1 visa, you need to spend at least 20 hours per week working as a minister. You may also be employed in a "religious vocation" for at least 20 hours per week. Finally, you must be employed by a specific type of organization. This organization can fall into various categories:
A non-profit religious organization in the United States
A religious organization authorized by a group tax exemption
A non-profit organization that is affiliated with some kind of religion in the United States
Finally, you need to have been a member of a religious denomination for at least two years prior to filing your petition for the R-1 visa – and this religion must have a non-profit organization in the United States.
The R-1 visa is fairly strict. To make sure that the individual in question is genuinely a religious worker, the USCIS may conduct on-site inspections at the reported place of work. This is to prevent people from taking advantage of the R-1 program and using the guise of religion to gain entry into the United States. It is worth noting that an R-1 visa gives you a longer period of time in the United States compared to a typical tourist visa. After obtaining your R-1 visa, you may stay in the country for up to 30 months.
Although the R-1 visa gives you plenty of benefits, there is a lot that can go wrong. The USCIS may change its rules suddenly and without warning – and this may apply to people who are already in the nation on R-1 visas. A qualified immigration attorney can help you overcome these issues.
Where Can I Find a Qualified, Experienced Immigration Attorney in Palm Beach County? 
If you've been searching for a qualified, experienced immigration attorney in Palm Beach County, look no further than the Devore Law Group. Over the years, we have assisted numerous immigrants as they strive to start new lives in the United States. We know that many religious workers may be drawn to the United States, and we're here to guide you toward a positive outcome. The R1 Religious Worker Visa is just one possibility, and there are many others. Book your consultation today to determine the most appropriate course of action.
Sources: 
uscis.gov/working-in-the-united-states/temporary-workers/r-1-nonimmigrant-religious-workers
baptistpress.com/resource-library/news/pastors-fighting-for-legal-residency-after-u-s-visa-rule-change/