America's New Deportation Policies Explained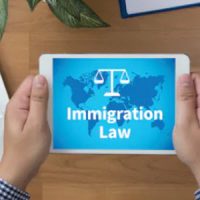 Over the past few months and weeks, there has been much debate about the Biden administration's increasingly tough stance on immigration – especially when it comes to border walls and deportations. While Biden's decision to expand border walls has been compared to a similar and equally controversial policy by Trump, it is the deportation policy that may have especially severe effects on a range of migrants within the United States. What are these new deportation rules, and how are they affecting migrants today?
Deportation Flights to Venezuela Resume 
The most notable change to Biden's deportation policy is the resumption of deportation flights to Venezuela. This comes after an onslaught of criticism from various states who feel inundated with migrants. Perhaps most notably, many of these states are Democrat, such as New York and Illinois. While these "Blue States" may have previously supported a more laissez-faire approach to immigration policy, they are now sounding the alarm as their own streets are filling with a wide range of migrants.
These Democrat states have also voiced outrage at the new deportation flights to Venezuela, however. If nothing else, they stress that this represents serious inconsistency within the Biden administration – as just months prior it was offering temporary protected status to hundreds of thousands of Venezeulans within the United States. In response, the administration has suggested that the decision was out of their hands – and that these more draconian efforts represent independent actions from other parties within the government.
Who Is the Biden Administration Putting on These Flights? 
It is worth pointing out that in many cases, dangerous criminals are deported from the United States – often after being deported on numerous previous occasions. While these deportation flights may also carry civilians fleeing from legitimate political persecution, one has to remember that a core purpose of deportation policy is to keep the United States safe and free from certain criminals.
On October 10th of 2023, it was reported that a Honduran national had been deported a total of four times before he was finally sentenced to three years in federal prison. His other crimes include violating probation, carrying a dangerous weapon, and criminal trespass. In another case, it was reported that a man who had been deported on two previous occasions was facing homicide charges. The individual was suspected of being involved with a crime in Nashville after a burned body was found in the trunk of a torched car.
Where Can I Find a Qualified, Experienced Immigration Attorney in Palm Beach County? 
If you've been searching for a qualified, experienced immigration attorney in Palm Beach County, look no further than the Devore Law Group. Over the years, we have helped numerous immigrants and migrants within the United States strive for positive results. Whether you are facing the threat of deportation or you simply want to relocate to the United States legally, a consultation may provide targeted, effective guidance. Book your consultation today to get started with an effective action plan.
Sources: 
theguardian.com/us-news/2023/oct/07/biden-border-wall-venezuelan-deportations-trump
justice.gov/usao-ct/pr/honduran-national-previously-deported-4-times-sentenced-3-years-federal-prison-illegally