China's Crackdown on Capital Outflows: What It Means for US Immigration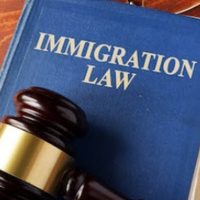 In August of 2023, poor economic data and rate cuts in China sparked a stock market plunge across the globe. In response to a precarious financial situation, China has taken moves to limit capital outflows. At the same time, United States authorities are actively preventing Chinese investors from buying certain types of property due to growing tensions between the two nations. This may present unique issues for Chinese immigrants who wish to relocate to Palm Beach County.
Immigration Lawyer Arrested in Shanghai 
On August 14th, Bloomberg reported that Chinese authorities had arrested an immigration lawyer in Shanghai. This individual had offices in Vancouver, Canada – and she had been helping Chinese investors move their assets out of China and into North American real estate. Specifically, she was charged with "illegal foreign exchange" of more than $18.6 million Canadian dollars. Her services also assisted wealthy Chinese investors with finding employment, making investments, and even finding private schools for their children.
The arrest signals a crackdown on "capital outflows" from China. Essentially, this means that the Chinese government is attempting to prevent its citizens from draining money away from their own economy – an economy that is encountering serious issues at the moment. Of particular concern is a growing real estate market crisis. One of the company's owned by the arrested immigration lawyers employs almost 450 people around the world, with many locations in the United States.
 Florida Bans Chinese Investors from Buying Property 
At the same time, the United States is taking its own steps to prevent investments made by Chinese nationals. One of the most aggressive actions has been taken by Governor Ron DeSantis of Florida, who recently banned a wide range of foreign citizens from purchasing land in the Sunshine State.
The statute specifically mentions Chinese nationals, and it applies to land within 10 miles of any military facility or critical infrastructure. Chinese nationals with non-tourist visas are also limited to just one home with less than two acres of land. There are also new limitations when it comes to agricultural land. A group of Chinese citizens have already decided to sue the state for this new law, claiming that it constitutes discrimination and a violation of the Fair Housing Act.
With all that said, Chinese nationals can still explore various investment opportunities in the United States, and in many cases these investments can help in the pursuit of green cards.
Where Can I Find a Qualified, Experienced Immigration Attorney in Palm Beach County? 
If you've been searching for a qualified, experienced Palm Beach County immigration attorney, look no further than the Devore Law Group. Over the years, we have helped numerous individuals who wish to emigrate to the United States. Current political tension may complicate attempts to invest in United States property or relocate to a new home in Palm Beach County. However, many of these issues can be overcome with certain strategies. Book your consultation today to discuss these options and get started with an immigration plan.
 Sources: 
biv.com/article/2023/08/immigration-consultant-vancouver-office-jailed-shanghai-facing-us-lawsuit
nytimes.com/2023/08/09/us/politics/biden-ban-china-investment.html