Where Will the US Send Me After I Cross the Border?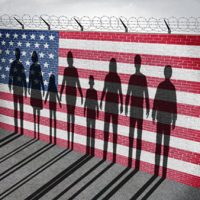 Crossing the border is one thing, but choosing where you go next is a different matter altogether. The truth is that the authorities may ship you across the nation after you arrive – and you may have no control over your final destination. This has become a political issue in the United States and one of the major talking points in the run-up to the 2024 presidential elections. If you enter the United States searching for greater freedom, you may encounter a surprising lack of freedom of movement. This is why it's so important to work alongside a qualified, experienced immigration attorney.
 Republican States Continue to Ship Migrants to Democrat States 
Republican governors show no sign of slowing down as they continue to ship hundreds of thousands of migrants to Democrat-controlled states. When governors like DeSantis first began this policy, many observers dismissed it as political theater. But the policy has continued to the point where many states – including New York and Massachusetts – are raising alarm bells. In other words, migrants who cross the border now have a strong likelihood of being shipped to Democrat states.
As the Financial Times reports, Massachusetts has declared a state of emergency. The state was forced to put over 60,000 migrants in temporary government shelters – and its residents are beginning to shift their opinions about mass migration. On a national scale, very few Americans are satisfied with the current administration's handling of the immigration crisis. Perhaps most notably, many Americans believe that immigration is not a worthwhile solution to fill jobs – instead stating that a tight labor market is good for the economy. This is an idea that has been echoed by numerous financial experts in the United States.
Mexico Agrees to Ship Migrants Back to Their Home Countries 
On September 24th, CNN reported that Mexico had started shipping migrants back to their home countries. The policy is being carried out in the various border cities across Mexico, with numerous municipal governments struggling with the influx of migrants. In the midst of this crisis, Mexico has been forced to shut down its primary cargo train line to the United States – as migrants were climbing aboard the trains and hitching rides across the border en masse. This exposes migrants to potentially fatal injuries. In other words, migrants are now more likely than ever to be shipped home to their countries of origin after arriving in Mexico.
Where Can I Find an Immigration Attorney in Palm Beach County? 
Entering the United States in a more controlled manner is relatively straightforward when you work alongside a qualified immigration attorney in Palm Beach County. Choose the Devore Law Group to approach this undertaking with efficiency. We know that entering the United States is only the first step – and it's also important to choose a state or neighborhood that you feel comfortable calling home. Book your consultation today to get started with an effective immigration plan.
 Sources:
ft.com/content/de7fcbee-1c4e-4124-9787-3d23f1965efb
cnn.com/2023/09/23/us/mexico-us-border-patrol-agreement-migration-surge/index.html