What Is The Definition Of "Public Charge," And Why Does It Matter In Immigration?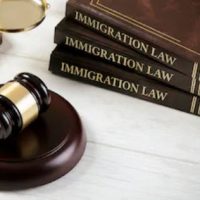 If you've been following US immigration news, you might have heard the term "public charge" on more than one occasion. But what exactly does this phrase mean, and why is it causing such a stir as immigration laws continue to evolve in the United States? If you're desperately trying to figure out America's complex immigration system, this is yet another source of potential confusion amidst a range of legal terms that seem to make no sense. So how do you make sense of it all and move forward in the most confident, efficient manner possible?
The best option is to get in touch with a qualified, experienced immigration attorney in Palm Beach County. These legal professionals can answer as many questions as you'd like during a consultation, and they'll ensure that you're taking the best steps forward based on the latest developments within America's immigration system. Whether you're seeking asylum, a skilled worker visa, or permanent residence, it always helps to have a professional attorney at your side.
What is a "Public Charge," Anyway?
 In the context of immigration, a public charge is someone who has an extremely high likelihood of being dependent on the US government after achieving immigrant status. After these public charges will require financial assistance from the government, thereby becoming a "net drain" on the nation rather than benefiting America in any notable way.
Various rules have been proposed to help prevent public charges from entering the nation. These rules have roots dating all the way back to the 1800s, but they gained renewed traction under President Trump in 2019. The Trump administration created a new Public Charge Rule that went into effect in 2020. The end result of this rule was that it became much more difficult for a variety of immigrants to gain permanent resident status.
What's Happening with the Public Charge Rule Today?
 After Biden succeeded Trump, the Public Charge Rule was largely abandoned. However, individual states were still free to defend these rules and limit the ability of immigrants to settle if they were considered "public charges." The definition of "public charge" is really the main point of debate here. Under the Trump administration, this definition was expanded to include immigrants who were dependent on Medicaid, food stamps, and federal housing assistance. Previously, public charges were only defined as individuals dependent on cash benefits (welfare). The Supreme Court recently prevented states like Florida and Arizona from defending this Trump-era definition.
Traditionally, Florida has been quite receptive to Trump-era policies. This means that the definition of "public charge" according to the Trump administration may still apply to your situation – even though the Biden's federal government has abandoned this new definition. The legal battle is far from over, and states like Florida could continue to challenge the Supreme Court ruling.
Enlist the Help of a Qualified Attorney Today 
For help from a skilled Palm Beach County immigration attorney, look no further than Devore Law Group. Over the years, we have helped numerous individuals approach the US immigration system with a sense of confidence and efficiency. We know that this system is constantly evolving and changing, and we stay up-to-date on the latest developments. With our experience, you can approach this system with targeted, efficient strategies.
Sources: 
immigrationhelp.org/learning-center/what-is-the-public-charge-rule#:~:text=The%20Public%20Charge%20Rule%20is,government%20after%20gaining%20immigrant%20status.
nbcnews.com/politics/supreme-court/supreme-court-wont-let-states-defend-trump-immigration-rule-abandoned-rcna32378