Issues With US Immigration System Exposed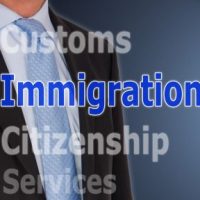 We all know that the US immigration system is far from perfect. Whether you're an educated, highly-skilled worker or someone fleeing a war-torn nation, it can be very difficult to navigate this system and strive for safety and security. But how bad is it really? New reports continue to highlight various issues within the immigration system. It is important to be aware of these potential issues as you approach your new home in the United States.
If you're serious about overcoming hurdles and becoming a new resident of the United States, it makes sense to book a consultation with a qualified immigration attorney in Palm Beach County. These legal professionals can provide you with personalized, up-to-date legal advice based on the latest developments within the US immigration system. A lawyer can help you overcome virtually any issue you might be facing. It's best to book a consultation as soon as possible for best results.
Senate Foreign Relations Committee Highlights Issues with Immigration System 
On June 21st, it was revealed that a recent report from the Senate Foreign Relations Committee had highlighted several issues with the current immigration system. This report pointed to "record-breaking levels" of illegal immigration, even suggesting that the current administration "incentized" illegal immigration. In addition, the authors of this report claimed that the potential end of Title 42 and other issues could be contributing to these problems, concluding that the best possible approach is to improve regional security with the help of authorities from Central American countries.
Examples of People "Left Behind" by Immigration Policies 
One June 21st, it was reported that three asylum seekers had been kidnapped in Mexico while awaiting entry into the United States. As per the current policies, these asylum seekers were placed under the care of Mexican officials after applying for asylum. One of these asylum seekers was then held for a ransom of $6,000 before finally being released and told to leave town.
In another case, a man somehow managed to enlist in the US Marines, earn an honorable discharge, and then live in the United States for 30 years while under the impression that he had earned his citizenship. When he tried to renew his driver's license recently, he was told that he had never been a US citizen. This is an example of someone who managed to fall through the cracks – someone who probably would have gone through the necessary legal steps to earn citizenship if he knew that he was living in the country illegally.
Enlist the Help of a Qualified Attorney Today
For help from a skilled Palm Beach County immigration attorney, look no further than Devore Law Group. Over the years, we have helped numerous individuals who are seeking to gain residence or citizenship in the United States. While the US immigration system can be difficult to navigate at times, it is by no means an insurmountable barrier. Book your consultation as soon as possible, and you can strive for a positive outcome in a highly confident manner.
Sources:
risch.senate.gov/public/index.cfm/articles?ID=208937AB-33E5-42B3-9707-29708CB3CEF5
reuters.com/world/americas/exclusive-three-migrants-were-kidnapped-mexico-us-had-vowed-protect-them-2022-06-21/
floridapolitics.com/archives/534532-u-s-marine-veterans-citizenship-denial-highlights-nations-unfair-immigration-flaws/