Biden Given The Green Light To End "Remain In Mexico" Policy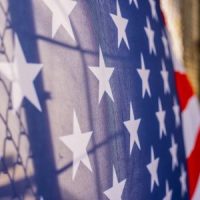 In a stunning development for immigration news, the Supreme Court has given President Biden the Green light to end the so-called "remain in Mexico" policy put in place by the former Trump administration. This comes as surprising yet welcome news for many hopeful immigrants, as it will streamline the overall immigration process and make it easier for many people to reach the United States without unnecessary delays. But how will this affect your immigration plan?
If you want to learn the answer to this question, your best bet is to get in touch with a qualified, experienced immigration attorney in Palm Beach County. These legal professionals can help you strive for the best possible outcome when it comes to immigration, and you can pursue a new home in the United States with high levels of efficiency. Not only that, but these lawyers can explain the various developments within the world of immigration so you can move forward with confidence. It's best to book your consultation as soon as possible for best results.
What is the Remain in Mexico Policy?
 Officially known as "Migrant Protection Protocols," the Remain in Mexico Policy was implemented in 2019 by the Trump administration. As the name suggests, this policy involves asylum seekers being returned to Mexico in order to await the outcome of their cases. Previously, asylum seekers were able to await these decisions within the United States in many situations.
This policy was seen as highly controversial for many reasons. First of all, critics pointed out that waiting in Mexico exposes asylum seekers to unsafe situations. In addition, asylum seekers may be deported from Mexico while awaiting the outcome of their cases. Others pointed out that this policy could be a violation of due process.
The Supreme Court Gives Biden the Right to End the Remain in Mexico Policy 
With all that said, the Remain in Mexico policy is essentially a thing of the past. On June 30th of 2022, it was reported that the Supreme Court had given Biden the authority to officially end the Remain in Mexico policy. This will likely lead to sweeping changes within the immigration system, as more asylum seekers will now have the chance to await the outcome of their cases within the United States while also seeking legal representation from US-based lawyers. However, supporters of the policy are not giving up, and renewed legal battles are sure to follow.
Enlist the Help of a Qualified Attorney Today 
If you've been searching for a skilled Palm Beach County  immigration attorney, look no further than Devore Law Group. Our firm can provide you with everything you need to pursue citizenship, visas, and permanent residency in the United States. Thanks to a wealth of experience, Devore Law Group has considerable knowledge on the current US immigration system. Book your consultation today, and we can provide you with up-to-date legal advice and favorable results.
Sources: 
justiceforimmigrants.org/what-we-are-working-on/asylum/frequently-asked-questions-remain-in-mexico-policy/
texastribune.org/2022/06/29/supreme-court-migrant-protection-protocols-remain-mexico-biden/