Title 42 Expired: Now What?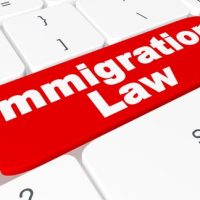 For months, headlines have focused on Title 42 and its rapidly-approaching expiry. But that day has come and gone… So now what? Within days, we have seen some very notable changes to the US immigration system. If you're planning on moving to the United States, you should keep a close eye on these developments and changes. It might also be worth speaking with a qualified immigration attorney to learn more about the current situation.
The New App Isn't Working 
One of the most recent stories to come out of the US immigration system is the apparent failure of an app that immigrants are all too familiar with. The app itself (CPB One) is nothing new, but the US government has introduced new changes that coincide with the expiry of Title 42. The app is supposed to offer new appointments every day, and people will also be given more time to schedule their appointments.
However, many people are still struggling to make it work. Recent stories highlight issues such as freezing, unresponsiveness, and crashing. Even very tech-savvy young people are getting frustrated with it – although some believe that weak wi-fi at asylum shelters might be part of the issue. The app might also be overwhelmed by too many people who are trying to access it and book appointments at the same time. This highlights the need to work alongside a qualified immigration attorney for real results.
Tens of Thousands of Migrants in Custody 
On May 15th, it was reported that in the week after Title 42's expiry, almost 27,000 migrants were in custody at one point. It was also reported that this number may rise to a staggering 45,000 by the end of May. Some official reports from border patrol authorities stated that they were apprehending as many as 5,000 people per day. However, this is considerably lower than the daily rate of about 10,000 people in the "mad rush" before Title 42 expired.
It's not really clear why border crossings have declined even after the expiry of Title 42. Many feared that the expiry of these policies would result in more of a spike. It seems as though migrants aren't really sure what to do next, and many are adopting a cautious "wait and see" approach to figure out their next move.
here Can I Find a Qualified, Experienced Immigration Attorney in Palm Beach County?
 If you've been searching for a qualified, experienced Palm Beach County immigration attorney, look no further than the Devore Law Group. The best way to learn about the recent changes in the US immigration system is to speak with a real legal professional who understands the situation on ground level. Book a consultation with us today, and you can plan effectively for the future based on the most readily-available information.
Sources: 
aljazeera.com/news/2023/5/15/it-doesnt-work-migrants-struggle-with-us-immigration-app
apnews.com/article/asylum-immigration-border-title-42-mexico-guatemala-eee582ee2d366a0db8d4c61d6b814ca8
voanews.com/a/7099259.html