Biden Works on Strengthening the Northern and Southern Borders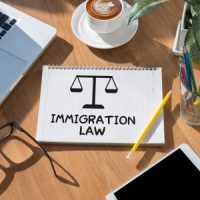 All eyes are on the Biden administration after the expiry of Title 42 and a growing migration crisis. The government has taken new actions regarding both the northern and southern borders, and these initiatives point to a tougher stance than many thought Biden was capable of. Meanwhile a group of bipartisan lawmakers are trying to create new legislation to boost funding for border security. But there are some encouraging aspects of these changes for new migrants, and prospective immigrants should be aware of these transitions.
The United States is Pushing Canada to Reimpose Visas on Visiting Mexicans 
On May 20th, it was reported that the US government had been pushing Canada to reimpose visa requirements on visiting Mexicans. The Biden administration has repeatedly requested that Canada take this step over the past couple years. However, Canada's continued refusal allows the Trudeau government to sell its beef to Mexico with few restrictions, so this issue is mixed up in trade and economics.
United States border authorities are obviously concerned about Mexicans traveling to Canada and then sneaking across the northern border. This is a valid concern, seeing as border crossings have spiked in Canada over the past few years. Mexican migrants have learned that it is much easier to head north for entry into the United States.
Biden Administration Considers Sending Troops to Central America 
On May 23rd, NBC reported that the Biden administration was considering sending troops into the jungles of Central America to tackle drug and human smuggling. The Darien Gap has become a hot topic in recent months, with thousands of migrants moving through this area each year to reach Mexico and then finally the United States. This military operation is called the "60-Day Darien Surge Campaign."
Bipartisan Bill Boosts Border Funding but Allows New Path to Citizenship 
A bipartisan bill recently unveiled would expand lawful migration opportunities and legalize some of the immigrants living in the United States without permission. A joint effort by both Republicans and Democrats, the bill represents a unique opportunity for many people to pursue new pathways to citizenship. This could be an effective strategy for a range of people trying to legally migrate into the country. However, there is no guarantee that the bill will pass through the house, as it has already seen considerable criticism.
Where Can I Find an Experienced Immigration Attorney in Palm Beach County? 
If you've been searching for a qualified, experienced Palm Beach County immigration attorney, look no further than the Devore Law Group. We know that it can be difficult to keep track of the changes that are constantly occurring in the United States immigration system. With our help, you can get started with an immigration strategy that takes these latest changes into account. Book your consultation today to take your first steps toward an effective immigration plan.
Sources: 
cimmigrationnews.com/us-requests-canada-reimposes-visa-requirement-on-visiting-mexicans/
cbsnews.com/news/bipartisan-immigration-bill-dignity-act-maria-elvira-salazar-veronica-escobar/
nbcnews.com/politics/immigration/senior-biden-officials-are-pushing-send-us-troops-south-american-jungl-rcna85574