I'm On A Temporary Work Visa. Will My Children Be Deported?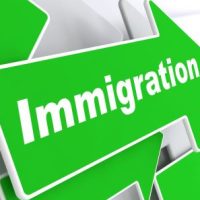 Temporary work visas are extremely common these days, allowing skilled and unskilled workers to live in the United States and pursue meaningful careers without worrying about immigration issues. These individuals can later pursue citizenship or some form of permanent residence. In addition, temporary workers in the United States can even bring their children into the country and live out a normal family life. But if you find yourself in this situation, you might be wondering if your children could be deported one day.
If you'd like to learn more about this somewhat complex issue, it makes sense to book a consultation with a qualified, experienced immigration attorney as soon as possible. Although the possibility of losing your children can certainly be daunting, a lawyer can help you approach this difficult situation in the most confident, calm, and professional manner. It's best to book a consultation as soon as possible for best results.
Why Children May Be Deported at the Age of 21 
The truth is that children of temporary workers in the United States face a very real risk of being deported when they turn 21. This is because at this age, they are no longer protected under the lawful status of their parents. As such, they are immediately required to obtain immigration status independently and on their own merits. If they fail to do this, they must immediately depart the country. If they stay in the United States despite not achieving immigration status, they run the risk of being deported.
Tech Companies Beg Biden to Change This Law 
Some of these children have parents who work at major tech companies, such as Google, Amazon, and Salesforce. These organizations are now publicly petitioning the Biden administration to allow these children to stay in the United States past the age of 21 (1). For the most part, these workers hold H1-B visas, representing their status as highly skilled individuals. But their children do not share these same skills, and so there is no reason for the United States to allow them to stay in the country.
How to Get Around This Issue 
Families can avoid this problem if parents adjust to a Lawful Permanent Resident status (2). The problem is that the US immigration system is so backlogged that by the time parents achieve their LPR status, it's already too late for the children. This is why it's so important to work with a qualified, experienced immigration attorney who can expedite this process.
Enlist the Help of a Qualified Attorney Today 
For help from a skilled Palm Beach County immigration attorney, look no further than Devore Law Group. With our assistance, you can keep your family together and pursue a wide range of strategies to ensure none of your loved ones are deported. As it turns out, avoiding this eventuality may be much easier than you think. It's best to act quickly, so book your consultation as soon as possible.
Sources: 
cnbc.com/2022/06/07/tech-companies-urge-us-to-let-the-kids-of-visa-holders-stay-past-21.html
immigrationimpact.com/2021/12/01/documented-dreamers-risk-of-deportation-when-they-turn-21/