Can My Social Media Posts Prevent Me From Immigrating To The USA?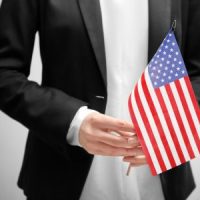 These days, it's always a smart move to be mindful of what you post on social media. Of course, some people don't need to worry about this as much as others. If your employer doesn't care what you post and you're already an American citizen, there's no reason to censor yourself – unless you're posting something illegal. On the other hand, potential immigrants do need to worry about their social media history, and this is definitely something that many people fail to recognize.
If you'd like to approach the immigration process in the most efficient, confident manner, reach out to a qualified, experienced immigration attorney at your earliest convenience. These legal professionals can help you put the right foot forward and paint yourself in the best possible light. They can also help you avoid simple mistakes when applying for a visa, ensuring the best possible results as you approach your new life in the United States.
What Information Do I Need to Disclose When Applying for a Visa? 
When applying for a visa, you generally have to provide information on a variety of different forms, including:
Form DS-190
Nonimmigrant Visa and Application Form DS-260
Immigrant Visa Electronic Application
While you'll need to provide general contact information like email addresses and phone numbers, you'll also need to provide your social media platforms and all of your user names in these forms. Note that you do not need to provide authorities with your passwords, as they just need to check what you've been posting publicly.
Can Social Media Posts Really Affect My Immigration? 
Yes, your social media history could definitely have an effect on the success of your immigration application. The government will search for indicators that you might be a threat to national security. Rude jokes or revealing pictures will not be an issue for the most part, but any political statements or activities could pose problems.
With all that said, the nation's immigration policy has softened noticeably since Biden took office, and in 2021, it was reported that the DHS proposal to collect social media identifiers on immigration forms had been rejected. While this is certainly a step in the right direction in the minds of immigrants everywhere, the USA still collects social media information via the State Department. In fact, the government still collects social media identifiers from approximately 14 million people each year who apply for visas.
What Can I Do? 
In some ways, there's very little that you can do to "clean up" your social media accounts. After all, what happens on Facebook stays on Facebook. On the other hand, you can take various steps to make your accounts more presentable, such as deleting old content and changing privacy settings.
Enlist the Help of a Qualified Attorney Today 
For help from a skilled Palm Beach County immigration lawyer, reach out to the Devore Law Group. Making sure your social media history is presentable is just one of many steps you'll need to take prior to your application. Book your consultation today, and we can go over exactly how to approach this process in the most efficient, confident manner.
Sources:
brennancenter.org/our-work/analysis-opinion/white-house-office-rejects-dhs-proposal-collect-social-media-data-travel
travel.state.gov/content/travel/en/us-visas/immigrate.html