What To Say In An Asylum Interview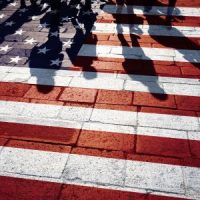 Those seeking asylum in the United States will need to go through an interview before being allowed into the country. The purpose of this interview is to determine whether the individuals in question genuinely need asylum. The interview also helps determine where the asylum seeker should be housed, and US authorities can learn more about the threats facing foreign nationals with this method. But how exactly does an asylum interview work, and what should you say if you've been forced to go through one yourself?
If you're trying to settle in the United States, you should always get help from a qualified, experienced immigration attorney. Whether you're seeking asylum or you're simply trying to get a normal green card, a lawyer can help you approach this situation with a degree of confidence and efficiency. With their help, you can raise your chances of settling in this country, and this can make all the difference if you're fleeing from a very real threat.
America's New Asylum Interview Policy 
On May 26th of 2022, it was reported that the Biden administration had created a new policy regarding asylum interviews (1). Under this new policy, interviews will be conducted at facilities in Texas with the aim of speeding up the process for migrants seeking refuge from genuine threats within their own nations.
The key thing to remember here is that you only gain access to this program if you specifically tell border officials that you plan to settle in either Boston, Los Angeles, Miami, New York, Newark, or San Francisco. As such, it might be a good idea to choose one of these cities if you'd like to experience this expedited process. If not, you might have to wait several years instead of just a few months.
Under this new system, the entire process can be handled by the Department of Homeland Security. Previously, the cases had to be transferred to the Department of Justice, creating a serious backlog. Speaking of this new program, a DHS representative stated:
"This rule is designed to transform how asylum claims are handled at our nation's borders, to cut down unwieldy, slow-moving bureaucracy and establish a fair and efficient process in its place."
Other Tips for Your Asylum Interview 
There are a number of other important things to keep in mind if you're going through an asylum interview. You should have a clear idea of what you're fleeing from. Asylum seekers are granted access to the United States if they are being persecuted based on their race, religion, nationality, or political opinions (2).
Enlist the Help of a Qualified Attorney Today 
If you've been searching for a Palm Beach County immigration attorney, look no further than Devore Law Group. With our assistance, you can strive for the best possible outcome in a highly efficient manner. Get in touch as soon as possible, and we can discuss your unique situation during a consultation. If you're seeking asylum, there is help available.
Sources: 
uscis.gov/humanitarian/refugees-and-asylum/asylum
abcnews.go.com/International/wireStory/renewed-hopes-delays-cubans-seeking-us-visas-85101434