Haitian Nationals Get TPS Protection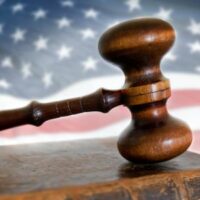 There should be some relief for the Haitian immigrant community, as the government has announced a new temporary protected status (TPS) designation for the Haitian community. Haiti had previously been given TPS status, then had it removed in 2019, and many lawmakers urged the administration to provide it once again.
Why Haiti?
The basis is the poor conditions in Haiti. The UN in 2021 noted that over 4 million people in the country suffered from food insecurity and between 2-3% of children suffered from malnutrition.
Who Can Apply For Protection?
Because of the designation, Haitians that are living in the United States, who most recently lived in Haiti, can file applications for TPS status. Applicants still have to meet some basic requirements, like not being national security problems, and having clean criminal records (specifically, applicants can't have any felony convictions, and no more than two misdemeanor convictions).
Applicants can also be denied if their immigration status runs out, and they fail to reapply in a timely manner. Applicants also must meet the requirements of being present in the United States, and maintaining continuous residency in the United States.
Applicants must have lived in the US as of May 21, but those who travel to the United States after this date won't qualify, and immigration has warned that those who try to come here still risk deportation.
Those granted TPS status can remain in the country, and are allowed to be employed in the US.
How Do Countries get on the TPS List?
There are a number of ways that a country can be designated as one where its people qualify for TPS. The country has to have some kind of ongoing conflict that risks the safety of the immigrant if he or she is sent back. Alternatively, environmental problems can lead to TPS designation—in fact, Haiti's initial TPS designation stemmed from the 2010 earthquake. If the foreign state can no longer handle, feed, or take care of its people, TPS can be granted by the United States.
Usually, the circumstances that lead to a country being on the TPS list are—as the name says—temporary. That's why a country will only remain on the TPS list for periods of 6, 12 of 18 months.  As of today, there are only 12 countries that have TPS status.
Paths to Citizenship
An immigrant who qualifies to stay in the country under TPS status does not have a path to citizenship. That is, TPS itself provides no benefit or advantage to getting citizenship.
However, the immigrant Is able to apply to remain in the country under any other existing immigration programs that would otherwise qualify him or her to remain here. However, courts are split on whether an immigrant who entered the United States originally without inspection, can apply for citizenship while in the US under TPS protection.
Contact the Palm Beach County immigration attorneys at Devore Law Group today so see if there is a path to citizenship for you, no matter where you are from.
Resources:
americanimmigrationcouncil.org/research/temporary-protected-status-overview#:~:text=Temporary%20Protected%20Status%20(TPS)%20is,be%20deported%20to%20those%20countries.
npr.org/2021/05/24/999678185/biden-administration-extends-temporary-protected-status-for-haitians-in-u-s