All About Travel Visas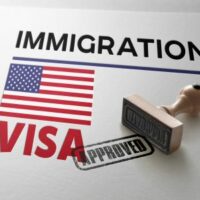 If you are coming into this country, but not with the intention of staying here permanently, a travel visa may be right for you. There are even situations where you may not even need a travel visa.
Remember that if you are travelling somewhere else—outside of the United States—whether you need a visa or not will largely depend on what country you are going to. Some countries require visas and some do not. But what if you are outside the country, and want to travel here, to the United States?
Visas and Passports
A visa is not the same thing as a passport. A passport merely identified you and verifies your standing as a citizen of a given country. A passport, by itself, is not permission to enter into or remain in the United States.
There are many kinds of travel visas that someone who is looking to enter into the United States can get.
A nonimmigrant visa is the more traditional visa. It is temporary, and can be thought of as a visa for a traveler or tourist or someone here temporarily on business. It can also be someone here for medical treatment, or to visit family. These visas usually terminate after a given period of time.
An immigrant visa is for someone who is travelling to the United States, with the intention of staying here permanently.
The government maintains a Visa Waiver Program, for people in the country for limited duration, or who are coming here from countries where obtaining a Visa isn't needed. Additionally, many Canadian nationals do not need an immigrant visa.
How to Apply
Those seeking a nonimmigrant visa will need to apply in or through their home country, usually at a US consulate building. There is a form, Form DS-160, that must be completed by the applicant, and a fee of between $160-$190. You will also be interviewed at the US consulate office.
That means that if you're travelling, you should first check to see how far out your consulate office is scheduling interviews. In some cases, you may have to bring proof of your itinerary, proof of future employment or documents showing you were invited to come into the country to visit. The purpose of all of these documents is to show that you truly only intend on coming to the country temporarily, and you have no intention of remaining in the United States.
Once The Visa is Granted…
If your visa is granted, you are authorized to travel to the United States. When you arrive, customs will ask you about your stay, and then stamp your passport assuming there are no problems.
Make sure you do not overstay the date on your travel visa. If you opt, while you are in the US, to remain permanently, you can apply to adjust your status later on.
Make sure you are coming into the country legally. Contact the Palm Beach County immigration attorneys at Devore Law Group today.