E-2 Visa Applicants Facing Challenges Today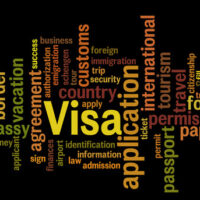 Covid-19 has created new challenges in a variety of different areas, including immigration. One of the biggest struggles for foreign investors today is obtaining an E-2 visa. Indeed, it's not just difficult to obtain this type of visa – it's extremely challenging to even schedule an appointment to talk about the possibility of getting one. Consular officials are becoming overwhelmed, and the entire situation is causing serious headaches for those who just want to do business in the United States. So what can you do to circumvent this problem?
Your first step should be to get in touch with a qualified, experienced immigration attorney in Palm Beach County. With help from one of these legal professionals, you can strive for the best possible outcome and overcome various roadblocks that might be in your way. Attorneys can search for new options that you might have overlooked, allowing you to pursue the E-2 visa with greater efficiency. It's best to get in touch with an attorney as soon as possible if you're experiencing this problem.
What is an E-2 Visa? 
An E-2 visa is a special type of visa for foreign investors. Once you obtain this type of visa, you may enter the United States and continue to work there for three months to five years, depending on your country of origin. Although the visa eventually expires, you can continually extend it with no limitations. If you're planning to invest, you must be willing to put a considerable amount of money on the line.
The E-2 nonimmigrant classification allows you to enter and work in the United States if your country of origin has a treaty or agreement with the United States. A classic example is Canada, a nation with which the United States maintains close economic and commercial ties. Although the requirements vary, you are generally expected to invest at least $100,000 in a US-based company.
Why is it So Hard to Get an E-2 Visa Today? 
The problem is that it is taking a very long time to schedule an appointment for the E-2 Visa. Foreign investors are now having to seek entry into the United States through other means so they can engage in business while waiting to get their E-2 visas. However, the Toronto Consulate advised US attorneys to avoid this option at one point, suggesting that those who tried to switch their visitor visa to an E-2 visa would be denied. Today, investors are trying to enter the US as "business visitors" instead before switching to an E-2 visa at a later date.
Unfortunately, you're only allowed to stay in the United States for about six months before your visitor status expires. This is proving to be a particularly challenging issue for Canadians.
Enlist the Help of  a Qualified Attorney Today 
For help from a skilled Palm Beach County immigration lawyer, reach out to the Devore Law Group. With our assistance, you can explore new tactics for getting your hands on an E-2 visa. Although this particular situation is quite challenging in the modern era, it's by no means impossible. Book your consultation today, and we can discuss your unique challenges and priorities as we help you strive for the best possible results.
Resource:
forbes.com/sites/andyjsemotiuk/2022/02/25/foreign-investor-immigrants-stymied-by-restrictive-us-border-entry-rule/?sh=1053ab2f6865