Common US Immigration Scams To Watch Out For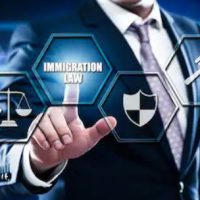 Unfortunately, people who want to immigrate to the United States are some of the most vulnerable people in the world when it comes to scams. The reason is simple: Many people are quite desperate to live in the United States – to the point where they will seize upon virtually any opportunity that presents itself. Some are willing to take a chance on less than savory options – and this strategy can seriously backfire on them. All too often, prospective immigrants are taken advantage of by scammers. But what kind of scams do you need to watch out for as you approach the immigration process in the United States?
Impersonation Scams 
Perhaps one of the most common immigration scams involves fraudsters impersonating US officials and government employees. These scams may be conducted over the phone, on social media, or through email. Sometimes, scam artists send you emails that seem to be sent by legitimate government email addresses. For example, one of the most recent scams involves emails sent by "news@uscis.gov." Although this seems legitimate because of the ".gov" ending, it is actually a fraudulent email address. This shows that scam artists can be very clever – and this throws doubt on previous advice that ".gov" sites are always trustworthy. As a general rule, official immigration officials will never contact you through social media platforms.
 Selling USCIS Forms 
You should know that almost all USCIS immigration documents and forms are available for free on the USCIS website. This means that anyone who offers to sell you these documents is trying to scam you. Be aware of mysterious fees and unexplained charges when dealing with people who claim to be helping with your immigration process. Often, a quick visit to the USCIS website can provide you with more accurate information and plenty of free resources.
 Anyone Offering to Accept Payment by Phone or Email 
That being said, there are certain fees that you may need to pay during your immigration process. You should know that US government officials will never request payment over the phone or by email. They have a different payment processing system altogether. Anyone who requests payment in this manner is almost certainly trying to scam you.
 Employment Scams 
Another very common scam involves job offers that seem too good to be true. Although some US companies hire overseas candidates, this practice is still quite rare. Always do your research and confirm the legitimacy of the company that is supposedly offering you a job. And as soon as they demand payment for helping you land a job in the United States, you should be on your guard or walk away altogether. This is most likely a scam, and it has become very common.
Where Can I Find a Qualified Immigration Attorney?
 If you've been looking for a qualified, experienced Palm Beach County immigration attorney, look no further than the Devore Law Group. There are many scammers out there who prey on immigrants – and the best option is to work with a qualified, licensed, and experienced immigration attorney. Book your consultation today, and we can help you move forward with your immigration process confidently and efficiently.
Sources: 
uscis.gov/scams-fraud-and-misconduct/avoid-scams/common-scams
consumer.ftc.gov/articles/avoid-immigration-scams-get-real-help