Biden's Immigration Reform Plan Explained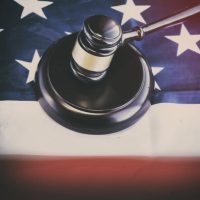 After Biden's State of the Union Address, the conversation on immigration has once again shifted to the administration's immigration bill – also known informally as the "dreamer bill" in some circles. Although this framework was first revealed on Biden's very first day in office, it has gone through many changes since then. Now, it seems like a "pared-down" version of what it once was – but could it still help people settle legally in the United States? How could these proposed changes affect your goal to start a new life in Palm Beach County? Let's find out:
The US Citizenship Act
 The US Citizenship Act is the name of the bill Biden unveiled on his first day in office. The main aspect of this bill is a path to citizenship for illegal US immigrants – also known as undocumented migrants or "dreamers" – who arrived before 2021. The bill also includes immediate green card eligibility for farm workers, Temporary Protected Status recipients, and some people who came to the nation as minors.
Another major part of the bill includes improving the overall immigration processing system with more refugee processing stations, more immigration judges, clearing visa backlogs, and expanding the visa lottery.
Will This Bill Ever Pass? 
It's difficult to tell whether this bill will ever pass. In early February of 2023, Biden urged US Congress to pass the bill during the State of the Union Address. But his words didn't go down well with many audience members, including many Republicans. In fact, he was heckled on numerous occasions. The fact is, Biden needs 10 Republicans in the Senate to support this bill – something that seemed unthinkable on his first day and remains so.
Unfortunately, Democratic voices are also joining the pushback against Biden's bill. Former Governor Andrew Cuomo recently criticized what he calls "open border policies" and stated that Biden was "not prepared" for the influx in immigration across the borders:
"President Biden had said he would do it in the campaign — but you can't change a policy unless you have the program in place to manage the change. The Southern states were right that opening the border created a tremendous hardship for them to handle. They were right that the federal government was not prepared."
 Biden is also offering Republicans an olive branch with a number of efforts to enforce borders and increase funding for border security.
Where Can I Find an Immigration Attorney in Palm Beach County? 
If you've been searching for a qualified, experienced Palm Beach County immigration attorney, look no further than the Devore Law Group. Over the years, we have helped numerous immigrants and temporary visa holders pursue permanent residency and citizenship. Recent policy changes may make it easier to pursue your immigration goals in the United States, so it's best to get started today. Book your consultation now.
Sources: 
foxnews.com/politics/biden-admin-pushing-sweeping-immigration-bill-amnesty-two-years-crisis
outlookindia.com/business/us-president-biden-seeks-comprehensive-immigration-reform-in-state-of-the-union-address-news-260367
gazette.com/news/us-world/andrew-cuomo-slams-biden-immigrant-policies-federal-government-was-not-prepared/article_e2e08994-3524-5b2a-af48-6f98e2da33da.html
whitehouse.gov/briefing-room/statements-releases/2023/01/05/fact-sheet-biden-harris-administration-announces-new-border-enforcement-actions/