Changes To Immigration Laws Are Coming-But They Could Take Awhile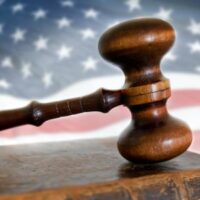 With a new presidential administration, come potential new changes in immigration laws. Although none of these changes are actually law yet, the mere fact that they are being spoken about is a positive sign.
Pathways to Citizenship
The new administration intends to pass laws that provide a pathway to citizenship for those who are already in the country, but who are not here legally. The bill would target those here on temporary protected status, and for those who are protected under the Deferred Action for Childhood Arrivals (DACA).
The DACA program was intended to provide a path to citizenship or those who came to America illegally at a very young age (for example, kids who were brought here by parents).
Many of those eligible, serve in valuable positions in education, sciences, or business. The previous administration took steps to limit or stop DACA entirely. However, it now appears the current president will expand the program-there is even talk of citizenship for those who serve as font-line essential workers.
The proposed new plan would allow for legal permanent residence after someone has been in the United States for five years. After an additional three years, the immigrant would be eligible for citizenship. There is even an idea to provide automatic green cards for those with DACA status, and a reduction in the time it takes to become a US citizen from 13 to 8 years. The bill also calls for hiring more immigration judges, to ease the juridical backlog, and allow for immigration decisions much faster.
Lots of Rules Will Need to be Reviewed
Even with those changes, reversing anti immigration laws from the previous four years won't be easy. Immigration law involves not just statutory law but administrative codes—pages and pages of detailed rules and regulations that the Department of Homeland Security (DHS) follows.
One example of a rule that affects immigration policy recently reported in the New York Times is a rule that allowed an immigrant's doctor to verify that the immigrant had a medical condition that would keep the immigrant from being able to fully complete the civics and language tests.
That relatively innocuous rule was changed during the last administration, making it harder for an immigrant to get this doctor's note. I's a rule that is so small, so "hidden" in the complex array of immigration law rules, that it could be overlooked by the new administration.
Difficult Challenges Ahead
Some consider finding these small rules like looking for a needle in a haystack. If you want to see the enormity of the challenge, there is a database of every change made to immigration laws by the previous presidential administration. It is a long list, and will take some time to address by the new presidential administration, if that's what they choose to do.
Contact the Palm Beach County immigration attorneys at Devore Law Group today with any questions that you may have about immigration, green cards, visas or deportation issues.
Resource:
nytimes.com/2021/02/10/us/politics/trump-biden-us-immigration-system.html