Bringing Your Parents To The US Legally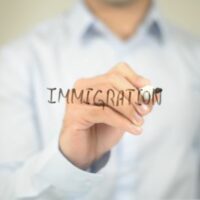 Let's say that you have found a legal way for you to come to this country, and perhaps remain here, whether by visa, green card or some other method. The problem is that your parents are still in your home country, and you want them here, or you feel that they need to be with you here. How can you bring our parents to the United States legally?
No Limits on Green Cards
The good news is that because there is no restriction on the number of green cards that are given out to parents, there is no waiting list for parental green cards. But you'll still have to meet the basic requirements to bring them here.
You must be at least 21 to apply on behalf of our parents to bring them into the country. You also will have to demonstrate that you can support your parents, at a level that is considered 125% of poverty guidelines, in addition to whatever funds you need to support yourself and our own family living here already.
Other Requirements
Just because you meet these requirements, doesn't mean our parents will automatically get green cards. They must also meet the normal requirements of almost every immigration application.
For example, if they have a poor criminal history, or a history of having violated immigration laws in the past, or if our parents have a disease or illness that could be a risk to the general public, the could be denied.
The Application Process
You'll need to fill out a form (I-130), with a copy of your proof of citizenship and a birth certificate or other document, proving our parents are in fact our parents.
An approval will be sent to the consulate in our parents' home country, where they will have to submit their own application there. Your parents can expect to be interviewed in their home country, and if they get their visa, they can come to the US.
Parents Already in the US
Some parents may be already legally inside the US, under a visa, but may be seeking more permanent residence with a green card. This is called an "adjustment of status." Sometimes, they can remain here in the US during the application process. But that's only if they came to the US with an inspection—in other words, they didn't sneak into the US.
If they did, they could have significant problems—staying in the US for more than 6 months illegally could restrict them from getting their green cards.
If your parents want to come to the US, they should have plans to stay here permanently if their applications are granted. Green Card holders have to make the US their permanent home. Even long term trips out of the United States can jeopardize someone's green card.
Do you or our family members have an immigration problem or want to come to or remain in the United States? Contact the Palm Beach County immigration attorneys at Devore Law Group today.