Understanding Work Visas For More Experienced Workers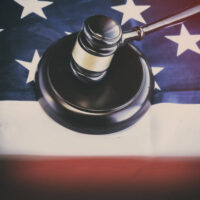 There are a lot of ways for people who come to the United States to get permission to stay here, and work here. One way is through what is known as the EB-3 visa, or the visa for skilled workers. But what is a skilled worker? Is anybody who has any kind of skill eligible for the visa?
The skilled worker visa gets a bit complex, because there is not just a skilled worker visa, but there are various categories of skilled workers.
Skilled Workers
Immigration law defines a skilled worker as someone who has at least 2 years of experience in their given field. To enter the country as a skilled worker, the immigrant applicant must show that they have the required 2 years of experience in the field, and also that they are doing work in an area where there are not enough qualified workers here in the United States.
Professional Workers
Although closely related, a professional, as defined by immigration, requires that someone have a bachelor's degree (or the equivalent degree in whatever country the person is from).
In addition to having the required educational degree, a professional worker must also show that there aren't enough American workers in that given profession. Unlike with a skilled worker, this isn't a visa that looks at experience–experience can't substitute for the educational requirements here.
No American Workers
The requirements of showing that there are no American workers to do the jobs you are being hired for sounds difficult, but in reality, all that needs to be done is for your employer to verify that your job is not being taken from an American worker, and given to you.
Your potential employer will also have to show that despite efforts to fill the job through traditional means, like ads, no qualified worker could be found.
For both categories, applicants must have job offers pending. Your employer will fill out a form, called an I-140. The application process will take about 6 months. Your employer will have to demonstrate that it can pay your proposed salary.
Approval of your I-140 does not mean that you are guaranteed the Visa. You still may have to wait until a Visa position opens up. There are only about 40,000 Visas granted nationally every year for these positions. The good news is that once you are approved, you can then apply to be a permanent resident of the United States.
In many cases, these Visas are temporary, although they can be long lasting. You also won't be able to change jobs, at least not without applying again. If you lose your job for any reason, you will have to leave the country.
Questions about your work visa, or coming into the country for employment? Contact the Palm Beach County immigration attorneys at Devore Law Group today.