Biden's New Proposed Immigration Laws Explained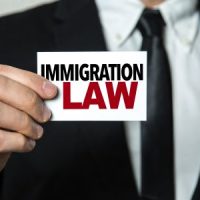 These days, it seems like immigration laws are changing with each passing day. Biden has recently proposed a number of changes that he believes are necessary as we move into a post-pandemic world – but many pro-immigration activists are not happy. They claim that Biden's promises of being softer on immigration weren't true, and that he is essentially continuing Trump-era policies. But is there any truth to these criticisms? What is Biden actually suggesting, and how might it affect your ability to emigrate into the United States? Let's find out.
Biden's New Plan Summarized 
Essentially, Biden's new plan is to discourage people from traveling into Mexico from other countries in order to cross into the United States. Under this new plan, residents of Mexico would still be able to seek asylum. However, people arriving in Mexico from other nations – like Syria or Guatemala – would not have the ability to seek asylum in the same manner. Instead, they would need to apply for asylum while remaining in their home nations.
While this might seem like a logical approach, it will almost certainly be challenged by immigration supporters as soon as it moves forward. Ironically, it will also likely be challenged by those who oppose immigration due to concerns that it's not going far enough. One thing is certain: The Biden administration must do something before Title 42 expires. If no replacement policy is put in place before then, there could be a massive surge in migrants trying to enter the United States at once.
So how is Biden's policy different from that of Trump's? The truth is that there are many similarities, and the only real difference is that Biden allows applicants to appeal their denials. Over the next few days, the rule will be open for comment. This means that people will have a chance to debate and challenge the details. If no changes are made, it is scheduled to go into effect on May 11th – the same day Title 42 comes to a close.
Applying for Asylum in the Modern Era 
It's easier to apply for asylum than you think – even with new changes to US immigration law. You can schedule and conduct interviews with your smartphone – allowing you to begin the process in your own nation without traveling to Mexico. For best results, consider getting in touch with an immigration lawyer.
Where Can I Find a Qualified Immigration Attorney in Palm Beach County 
If you've been searching for a qualified, experienced Palm Beach County immigration attorney, look no further than the Devore Law Group. Over the years, we have helped numerous migrants seeking to settle in the United States. We know how difficult it can be to keep track of the various laws and regulations – especially when they seem to change so frequently. This is why it's a good idea to enlist our help as you approach your immigration journey in the most efficient manner possible. Book your consultation today to get started with an effective action plan.
Source: 
learningenglish.voanews.com/a/proposed-changes-to-us-immigration-rules/6977768.html