When Might I Need To Renounce My US Citizenship?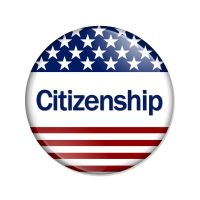 People renounce their citizenship for many reasons. Some become disillusioned with the activities of their home nation – wishing to distance themselves from their home nation in an act of political protest. Others simply renounce their citizenship as a matter of convenience – preferring to deal only with one nation in the future. Some are forced to renounce their citizenship due to the restrictions of their nation. But what if you want to renounce your US citizenship? What if you're emigrating to the United States, and you wish to renounce your prior citizenship with your home nation? Let's find out:
Common Reasons for Renouncing Citizenship 
According to recent statistics, the renunciation of US citizenship has reached historic highs over the last few years, reaching a record level of 5,411 in 2016. This probably had something to do with a certain president who was elected at the time – telling you all you need to know about why people tend to renounce their citizenship.
People also commonly renounce their citizenship due to tax reasons. Many people are aware that the USA has a very rare tax system that requires its citizens to pay taxes to the IRS regardless of where they're living. This means that US citizens living in other parts of the world risk paying "double taxes" if their country of residence does not have a tax treaty with the United States. To save themselves from a hefty tax bill, renunciation might be the only viable option.
It's also worth noting that US citizenship may be automatically terminated for a range of reasons, including running for office in another country, entering the military of another country, committing acts of treason, and other crimes.
Finally, you should know that some countries do not allow dual citizenship. This means that if you apply for citizenship for these countries, you will need to first renounce your US citizenship to complete the process. Countries that do not allow dual citizenship include Belarus, Malaysia, and China. Countries like Cuba, Japan, and Iran automatically take your citizenship away if you become a citizen of another country. There are many other countries that have their own unique laws, and it makes sense to speak with an immigration lawyer for guidance in regard to your unique situation.
How Do I Renounce My US Citizenship? 
Renunciation is a very detailed, time-consuming process. You also need to pay certain fees to renounce your US citizenship. The general steps include appearing before a US diplomatic officer and signing an oath of renunciation. Your immigration lawyer can help you with the details.
Where Can I Find an Experienced Immigration Attorney in Palm Beach County
 If you've been searching for a qualified, experienced Palm Beach County immigration attorney, look no further than the Devore Law Group. Over the years, we have helped numerous immigrants seek positive results. Whether you wish to renounce your citizenship, start a new life in a new country, or both – we're here to guide you toward a positive result. Book your consultation today to get started with a solid action plan catered towards your unique needs.
Sources: 
worldatlas.com/articles/countries-that-don-t-recognize-dual-citizenship.html
travel.state.gov/content/travel/en/legal/travel-legal-considerations/us-citizenship/Renunciation-US-Nationality-Abroad.html