When Might I Be Deported as a Foreign Student in the United States?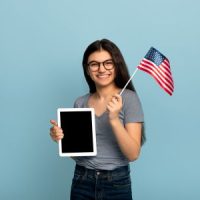 One of the most popular ways to visit the United States for an extended period of time is through a student visa. While many students genuinely wish to study at America's many fine educational institutions, some see education as a secondary priority compared to living in the nation for an extended period of time. While it is perfectly legal to take advantage of America's student visa system, there are situations in which students may face consequences for abusing the system. But when might you be deported?
Indian Students Deported Due to Immigration Fraud 
On August 19th of 2023, it was reported that a number of Indian students had been deported from the United States for allegedly committing immigration fraud. The report suggests that these individuals carried fraudulent documents, including "fabricated financial stability records." The United States Department of Homeland Security seems to be cracking down on false fixed deposits – a common issue among students seeking visas.
These deported students now face a five-year visa ban, effectively making continued education in the United States impossible. Even after these five years have expired, their charges of visa fraud will remain on their records – making it extremely challenging to obtain any visa to enter the United States in the future. In addition, their passports will be permanently stamped with a deportation marker, making it difficult to enter virtually any country in the future due to the negative stigma associated with such a charge. This illustrates the serious consequences associated with student visa fraud in the United States.
Chinese Students Deported for Visa Fraud 
On August 28th, it was also reported that three Chinese students had been deported immediately after arriving in the United States. This drew sharp criticism from Beijing, with the Chinese government claiming that the decision was "arbitrary." China also accused the United States of taking action based on political persecution due to increased geopolitical tensions between the two nations. It is not exactly clear what type of visa fraud these students were alleged to have committed.
The incident has now become an international controversy, with China claiming that the students were detained unreasonably and interrogated by US authorities. Whether these actions were motivated by political tensions or not, Chinese students must be increasingly careful when handling their student visas in the modern era. The best way to approach this process is with help from a qualified immigration attorney in the United States.
Where Can I Find a Qualified, Experienced Immigration Attorney in Palm Beach County? 
If you've been searching for a qualified, experienced Palm Beach County immigration attorney, look no further than the Devore Law Group. Over the years, we have helped numerous prospective immigrants, including those who wish to study in the United States. When it comes to student visas, it's important to avoid any potential issues related to immigration fraud. Book your consultation today and discuss the best way to approach this issue. We can also help those who are already facing issues related to allegedly fraudulent student visas.
Sources: 
m9.news/usa-news/ms-students-deported-for-financial-fraud/
m.economictimes.com/nri/latest-updates/us-deports-21-indian-students-in-a-single-day-over-visa-discrepancies/articleshow/102834660.cms