US Student Visas: The Benefit Of Planning Ahead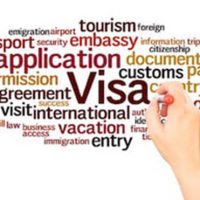 The United States is home to some of the most prestigious and widely-respected universities on the planet. Names like Harvard and Stanford are known around the world, and it never hurts to have these Ivy League institutions on your resume. On the other hand, Florida has some of the most affordable four-year degrees in the nation, and these schools are also held to a very high standard. Wherever you choose to study in the United States, you can feel relatively confident about the quality of your education – and your ability to transfer those credits to real-world opportunities around the globe. But in order to study in the United States, you must first obtain a student visa. A new change means that planning ahead for your education in the United States is easier than ever before.
The United States Will Issue Student Visas One Year Early 
If you're planning your education ahead of time, you can apply for a student visa way ahead of your enrollment date. Both "F" and "M" student visas can now be granted a full 12 months in advance, allowing you to get organized before your first day in an American university. Previously, you were only able to apply about four months ahead of your first day, but this has been extended. In addition, it's important to remember that you can enter the United States a month prior to your program's start date.
This gives you the ability to get settled and prepared before your study begins. The fact that the US State Department is now issuing these visas 12 months in advance does not mean you can enter the nation on your student visa a year before your program begins. However, you may be able to enter earlier than 30 days by combining both travel and student visas – although you'll need to discuss this in more detail with your immigration attorney.
Premium Processing for STEM Students 
If you're applying for a F-1 OPT or a STEM OPT student visa, you may be eligible for premium processing. A USCIS representative explained:
"The ongoing expansion of online filing is a priority for USCIS as we continue to create operational efficiencies and increase access to the immigration system for stakeholders, applicants, petitioners, requestors, and those we serve." 
 It's important to take advantage of this expedited processing if you can, as this guarantees that your application can be wrapped up and processed within 30 calendar days. While this doesn't guarantee approval, it does mean you'll find out about your status very quickly.
Where Can I Find a Qualified, Experienced Immigration Attorney in Palm Beach County? 
If you've been searching for a Palm Beach County immigration attorney, consider the Devore Law Group. We have helped numerous individuals obtain the necessary permits and visas to work, live, and travel within the United States. With our help, you can streamline the visa application process and start your new life quicker than ever. Book your consultation to go over your next steps and receive the guidance you need to kickstart your education.
Sources: 
moneycontrol.com/news/immigration/immigration-america-student-visa-advance-application-premium-processing-for-stem-applicants-canada-work-permit-russia-visa-10212191.html
uscis.gov/newsroom/news-releases/uscis-announces-premium-processing-new-online-filing-procedures-for-certain-f-1-students-seeking-opt