US Immigration Laws Are Changing: Here's What You Need To Know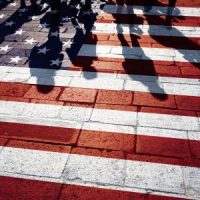 As any immigration attorney will tell you, the US immigration system is constantly changing. Sometimes, keeping track of these changes can seem impossible. This is exactly why it's so helpful to get assistance from a qualified, experienced immigration attorney. These lawyers can stay on top of the latest developments in immigration law – so you don't have to. And make no mistake – there have been many changes over the past few weeks. So what exactly do you need to be aware of?
While internet research is certainly helpful, it cannot provide you with the same level of targeted assistance as a qualified immigration attorney. During your first consultation, your attorney will carefully assess your situation and determine a personalized, effective action plan. They may recommend pursuing certain green cards, pathways to citizenship, and options that you were previously unaware of.
The Remain in Mexico Policy Is Still Going
 Perhaps the most notable issue within the US immigration system today is the "Remain in Mexico" policy. This policy was first adopted by the Trump administration, although it was quickly rescinded by Biden and effectively removed by the Supreme Court. But according to the San Diego Union-Tribune, this policy was still in place on August 7th – more than a month after the Supreme Court formally gave the Biden administration permission to end it. Immigration officials have been accused of "dragging their feet," with many observers noting that "not much has changed."
What the New Green Card Registration Date Means
 On July 20th, it was reported that Congress may update the cutoff date for the US registry law. This law allows certain immigrants to apply for permanent resident cards if they have been in the United States for a sufficient amount of time. While the details are a little complicated, the main takeaway is that millions of immigrants could finally have the opportunity to update their status and become permanent residents. This includes DACA applicants, TPS holders, and many others.
Biden Will Reportedly Complete Part of Trump's Wall 
Despite assurances to the contrary, it now seems as though Biden is set to complete parts of Trump's half-finished border wall. The area is located in southern Arizona, where migrants have been crossing through four exposed gaps. Almost immediately, the decision was ridiculed by Republicans.
Enlist the Help of a Qualified Attorney Today
 If you've been searching for a qualified, experienced Palm Beach County immigration attorney, look no further than Devore Law Group. Over the years, we have helped numerous immigrants, migrants, permanent residents, and anyone else who might be struggling with immigration-related legal issues. We know that the constantly-changing immigration system in the United States can feel quite daunting – but you're not alone in this battle. Book your consultation today, and you can get started with an effective action plan right away.
Sources: 
voanews.com/a/new-green-card-registry-date-could-let-millions-adjust-status-in-us-/6667295.html
workpermit.com/news/us-immigration-biden-will-build-part-trumps-border-wall-20220802
sandiegouniontribune.com/news/immigration/story/2022-08-07/remain-in-mexico-delay