Unlawful Presence And The Consequences Of Staying Too Long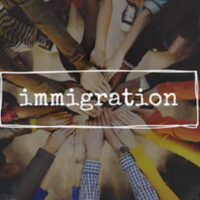 If you remain in the United States longer than you're supposed to, you are considered to be overstaying in the country. An overstay usually entails legal entry into the country but remaining longer than you are legally allowed to. Once you overstay, you start accruing what is known as unlawful presence days.
Unlawful presence in the United States occurs when someone enters the US illegally—that is, in violation of immigration laws. Unlawful presence also begins to accrue when someone remains in the country, after their visa has expired.
Penalties for Unlawful Presence
If you accrue 180 days or more of being in the country unlawfully, you can be barred from returning to the US for a period of 3 years. Things get worse if you remain in the country for a year or more beyond when you are allowed to stay. In that case, you can be prevented from gaining admission back into the country by any means, for ten years. These bars apply even if you've left the country voluntarily, or involuntarily, such as deportation.
Any time when you were in the country unlawfully before April 1, 1997 doesn't count, as this is when the law was instituted. Additionally, the law only counts continuous residency. So, if you went back and forth, so long as you didn't stay in the US illegally for longer than 180 days at any one time, the time won't count.
Exceptions to the Penalties
There are some exceptions to these rules. These are exceptions to the bar to re-entry—not exceptions that make it legal or permissible for you to remain in the country longer than you're supposed to.
Minors, refugees, asylum seekers are not subject to the automatic bar. In some cases, you can obtain an exception if a relative will experience "extreme hardship" if you are not permitted to return to, or if you are not allowed to live in, the United States. Qualifying relatives are those that are adults who are US citizens or green card holders.
To get this hardship waiver, you'll have to show that you cannot live in your home country with your spouse and give some reason why your spouse will suffer if you can't live in, or remain in, the United States.
Who Overstays?
Overstays and the bars that apply to them usually are suffered by those who are overseas and who are trying to get back into the country. This sometimes happens when people leave the US to go to their home country, sometimes for a visa interview at a consulate, and then try to return to the United States.
It can be easier than you think to acquire overstay days if you're not careful. For example, students in the country on student visas may not have definitive times when their visa ends—they usually end at the conclusion of their studies.
A qualified attorney can help you determine if you are overstaying your visa. Contact the Palm Beach County immigration attorneys at Devore Law Group today with any questions that you may have.