Immigration Officials are Asking About Applicants' Social Media Accounts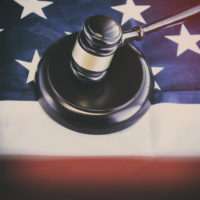 We tend to post anything on social media under the impression that what we post and what we say, is somehow always guaranteed to be private. The most secure social media system, using the most secure privacy tools, may keep your information from being seen from those you want to hide it from. However, when it comes to immigration, policies are changing that could expose your social media accounts to immigration officials.
Monitoring of Accounts
Monitoring of social media information by government immigration officials is not new. The Obama administration made submitting passwords and other information to access social media accounts optional for those applying for visas or who were otherwise involved in the immigration system.
In September 2017, the Trump administration expanded this system, calling for the active monitoring of the social media accounts of all immigrants as well as naturalized citizens. This is a scary proposition; naturalized citizens hold many of the same rights as those born in America, including the right to vote or to receive a passport.
Privacy Concerns
Although the policy was instituted in the name of national security, many have concerns that evaluating people based on what they say on social media, is a violation of their first amendment. For example, a statement of opinion posted to a site could be misconstrued by a government official reviewing a visa application.
The government has not explained with any official policy or statement, how it intends to use information acquired through immigrants' social media accounts.
Recently, visa applicants also have begun to be required to provide information about their social media accounts. New forms contained in the visa application process now ask for the last five years of social media user names, and in some cases, lists of email addresses that applicants have used. Other details about users' participation with Instagram, LinkedIn, YouTube and other outlets may also be exposed.
The new policy applies to all visa applicants, whether under the visa programs for education, work, or tourism. Some seeking Visas may have no social media accounts. However, saying that will likely raise a suspicious eye. Immigration officials are warning applicants of the penalties of lying on Visa applications.
Social media information is not only being collected on those located inside the country seeking visas or seeking to naturalize, but is also being asked of international travelers to the United States.
How Information May be Used
It is unlikely that anything on social media could, by itself, result in a denial of a visa, or other immigration or travel request. However, it is more likely that information found on a social media account could be combined with something else found in an applicant's background, to justify a denial. It is also unknown how much government officials will delve into the content of emails, much of which can easily be misconstrued.
Do you have questions about immigration? Understand your rights. Contact the Palm Beach County immigration attorneys at Devore Law Group to help you with your immigration problems.
Resource:
nytimes.com/2019/06/02/us/us-visa-application-social-media.html
https://www.devorelawgroup.com/the-eb-5-visa-is-a-pathway-to-a-green-card-for-investors/